QUEEN OF THE BON TEMPS
HENRY HOWARD, NOTABLE ARCHITECT OF SUCH LOUISIANA LANDMARKS AS MADEWOOD AND NOTTOWAY PLANTATIONS, ALSO DESIGNED DOZENS OF GRAND HOUSES IN NEW ORLEANS' GARDEN DISTRICT. SARA RUFFIN COSTELLO, DECORATOR, STYLIST, WRITER AND FORMER CREATIVE DIRECTOR OF DOMINO MAGAZINE, WAS LUCKY ENOUGH TO LAND ONE OF THEM MORE THAN 10 YEARS AGO.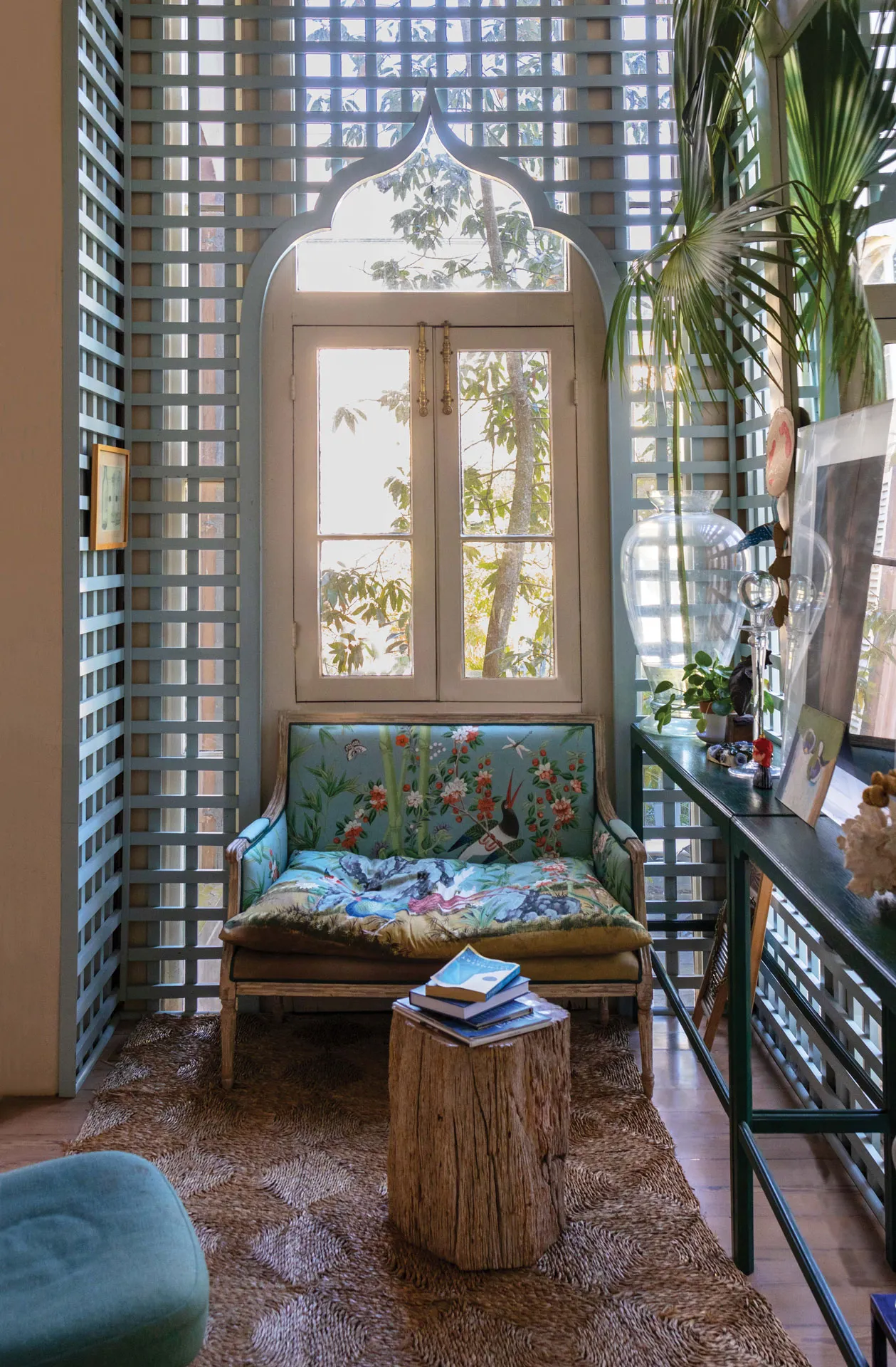 The bags of space, indoors and out, changed how she approached everything, not least entertaining. More room begets more merrymaking, more indulging, more dancing and music, more mashup and cross-connecting of all sorts. In other words, more of all the things that make her adopted city so singular and riotously engaging.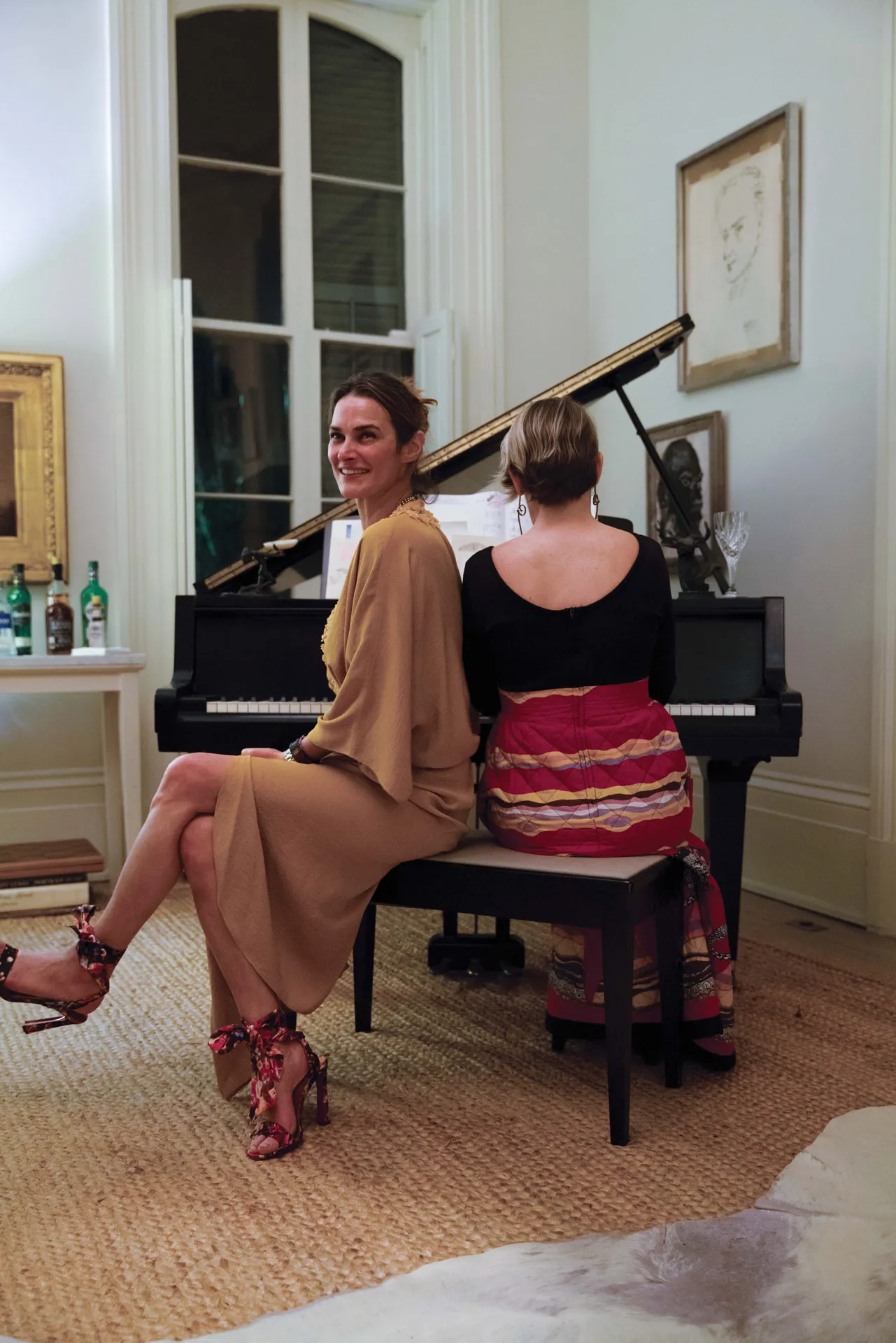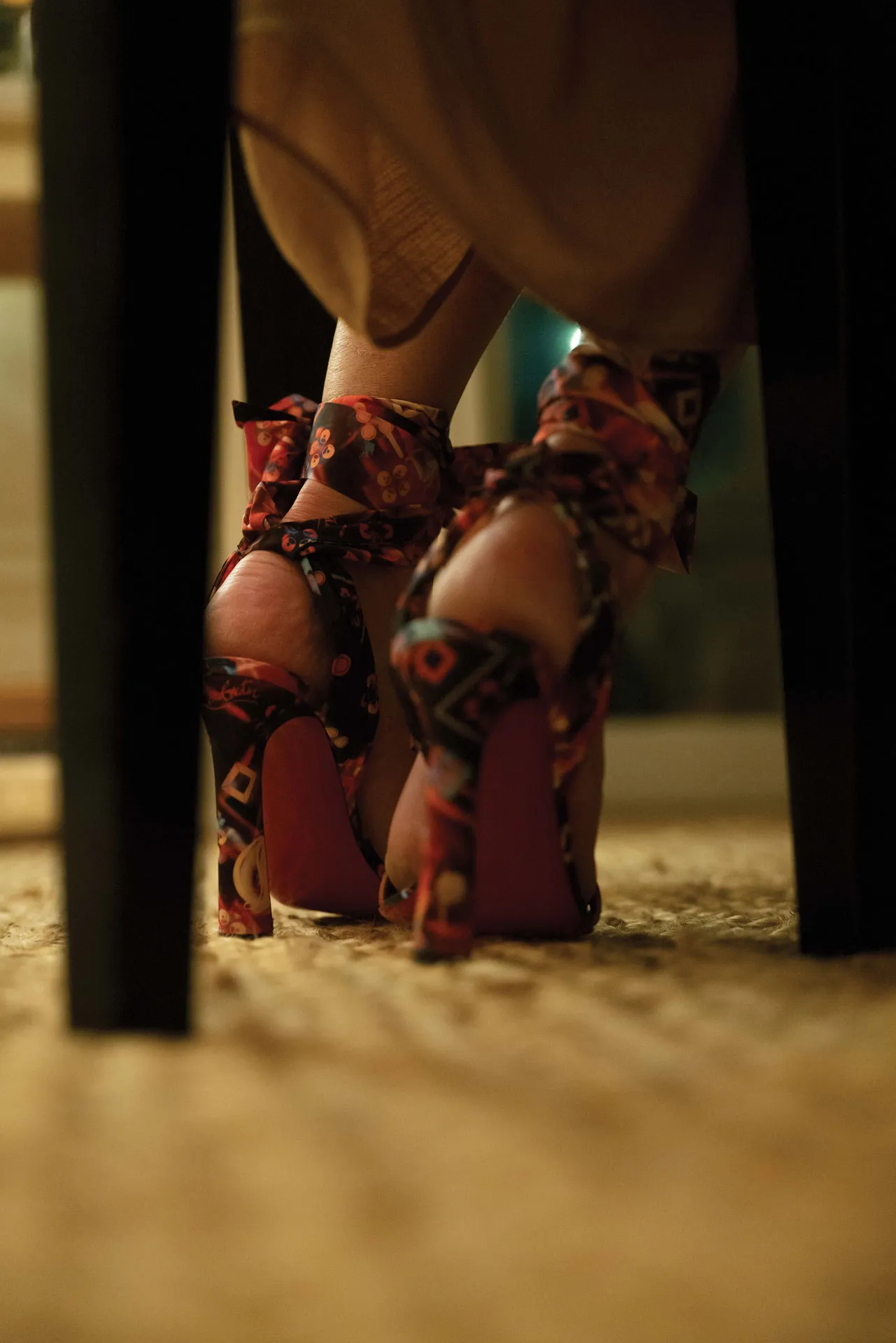 You could park a semi in Sara Costello's living room. With windows reaching from floor to 14-foot ceiling, a fireplace flanked by doors that open out to the pool and a piano tucked in one corner, it is a party palace-in-waiting. But rolling up the gigantic jute rug to clear the floor for dancing poses a problem. "When it was delivered all bound up, the rug barely fit through the double front doors," says Sara." It was a pig in a python situation, altogether unwieldy." So once it went down, it stayed down.
It is the dining room, then, that has to be readily converted into a ballroom, when enough lubrication has greased the dancing heels. In a stroke of inspired resourcefulness that characterizes her design work, Sara has deployed a ping pong table to serve as the ultimate flexible dining table. In a flash it can be cleared, folded up and rolled away, so the bon temps can indeed rouler. Not quite square but definitely commodious, the table seats four per side comfortably, more when elbows rub.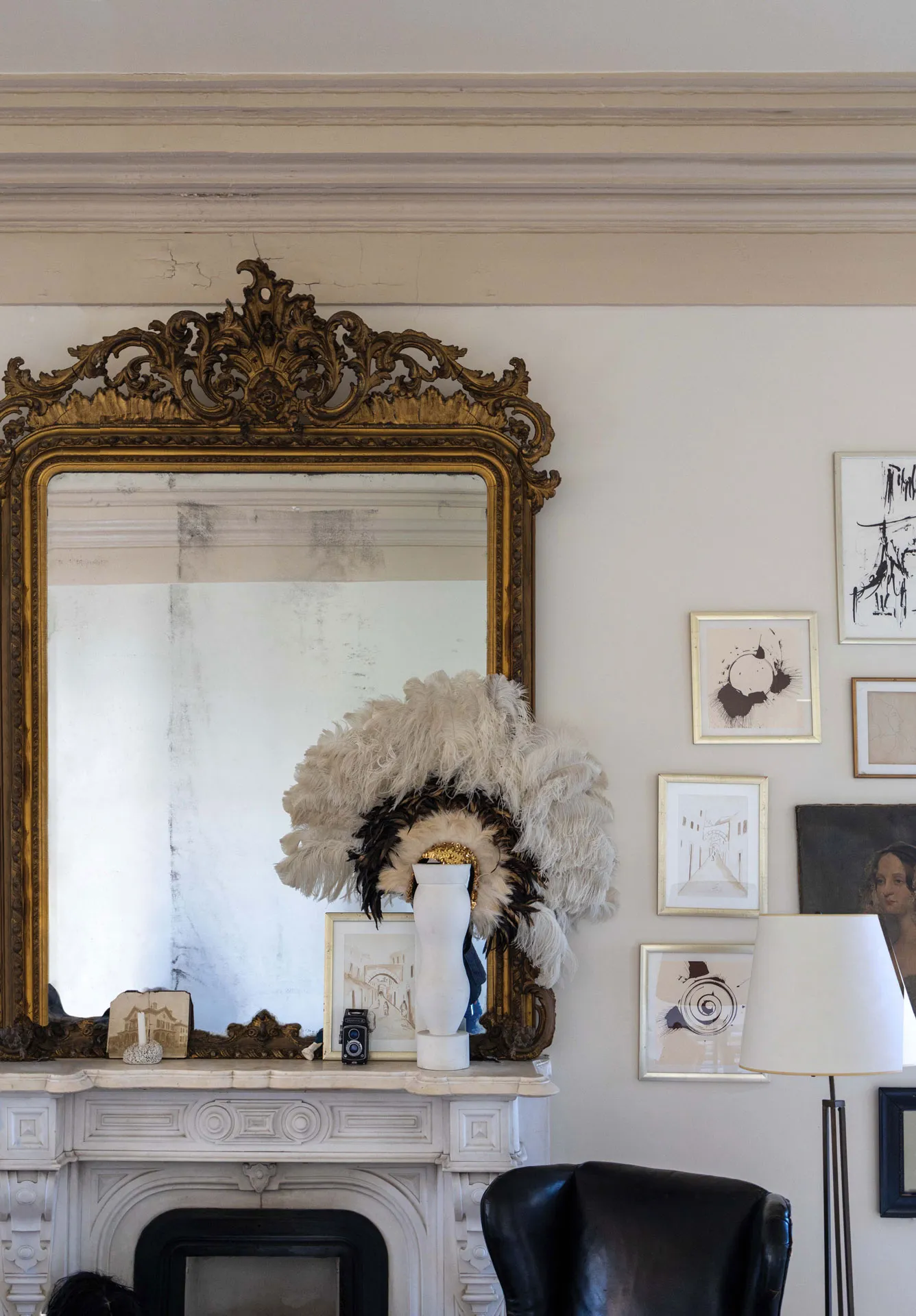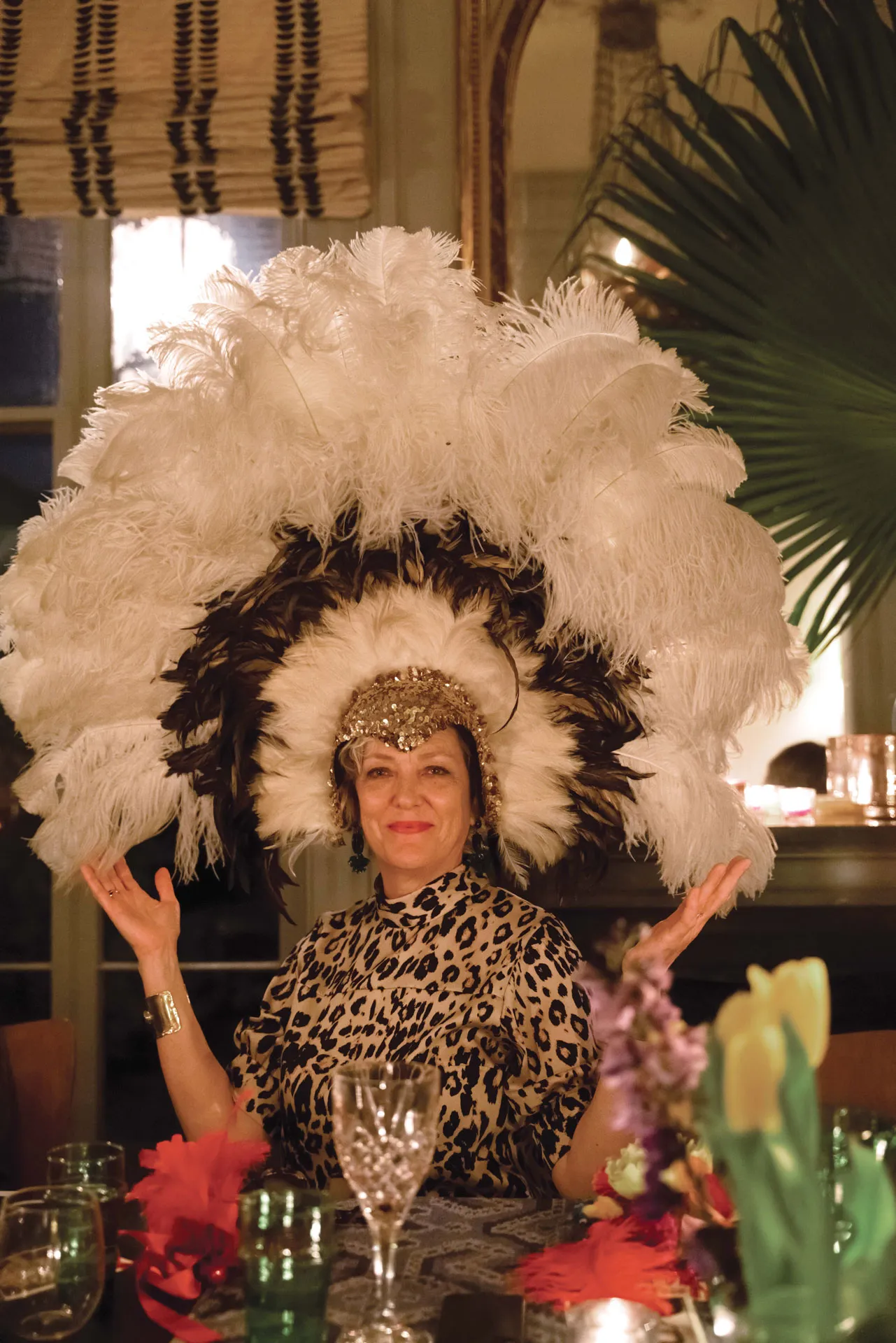 "Twenty is my preferred count for dinner," says Sara. "Something about that number feels like more of a party. You're getting to know people, you're catching up with people. Everyone comes with an old friend and leaves with a new one." Which is exactly what happened when she threw a dinner party for six of us from Urban Electric, liberally spicing our group with locals, some long timers like her "sister wife" Vesta, along with other more recent transplants, including decorator Lorraine Kirke, restaurateurs Sean Josephs and Mani Dawes, and stylist/producer Trei Chambers.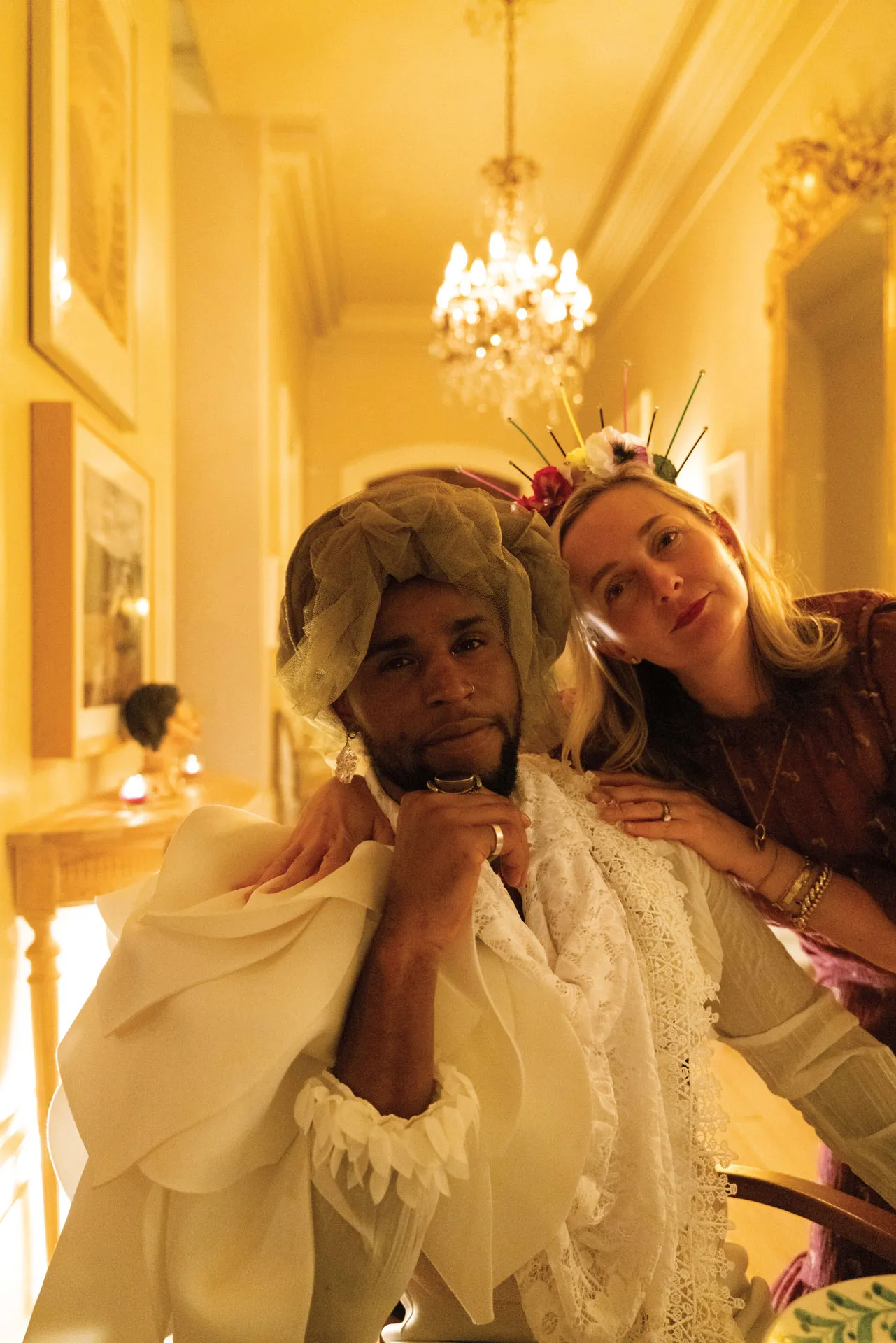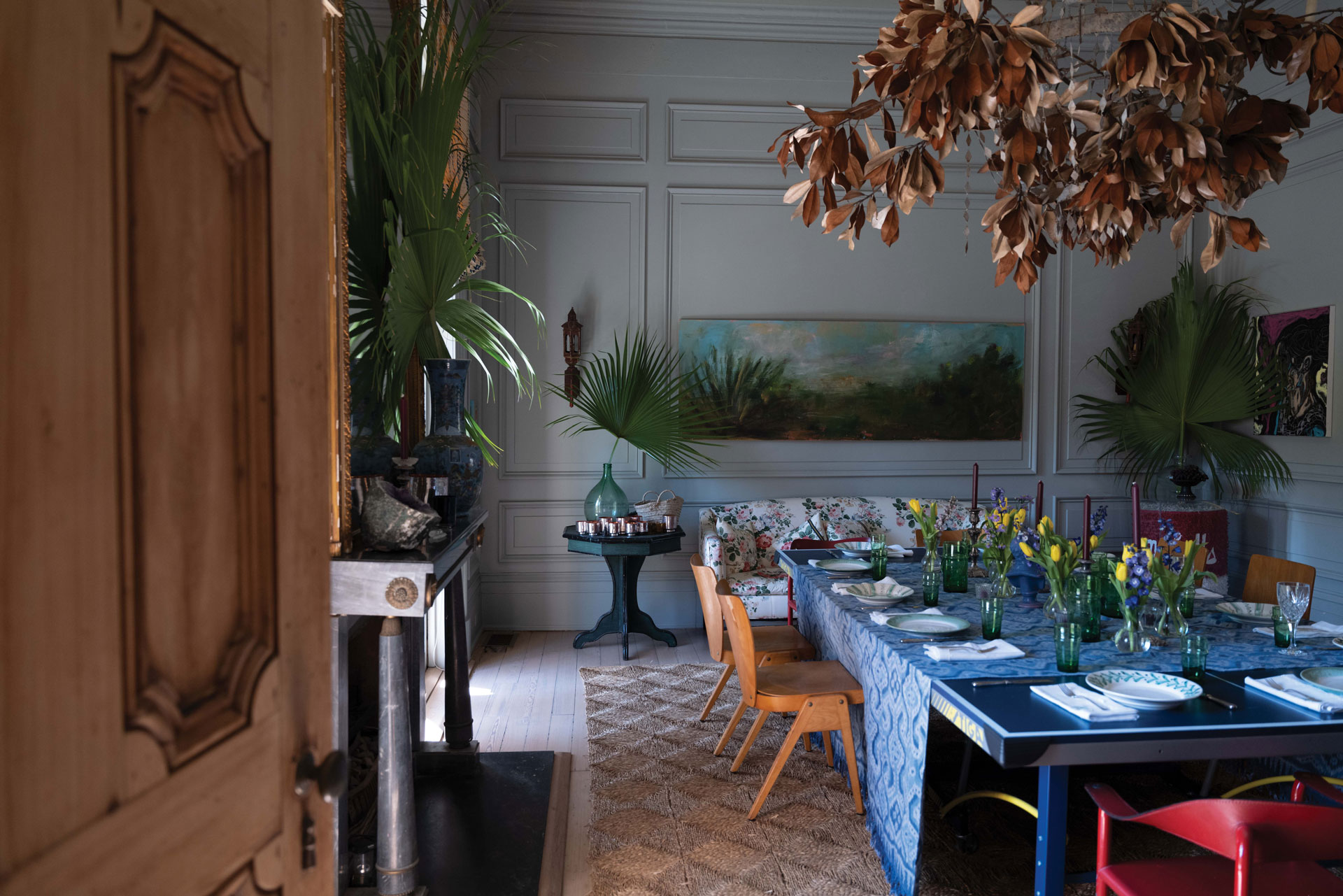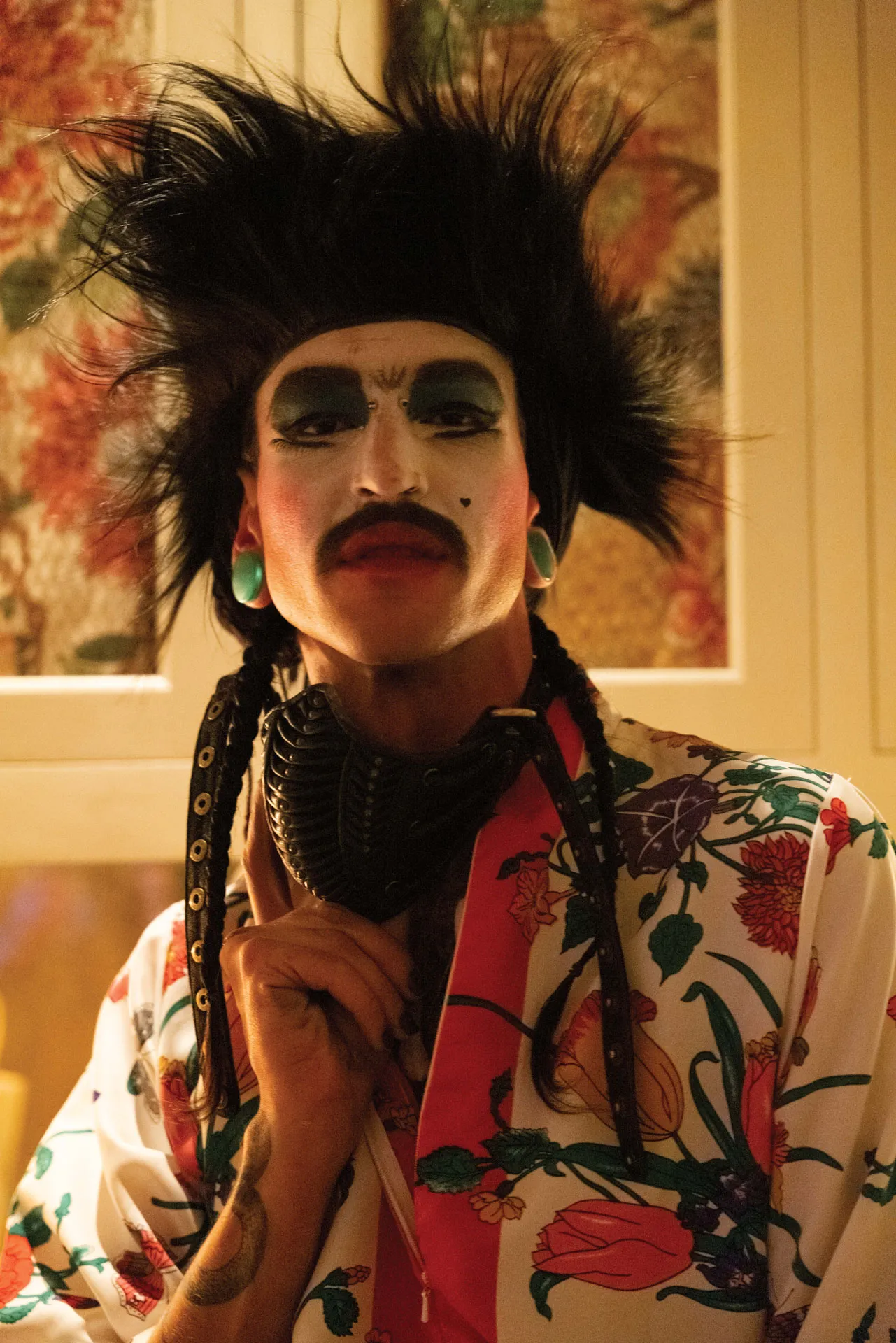 Sara's flavorful approach to guest lists echoes that of entertainer extraordinaire Julia Reed, a friend and neighbor with whom she had the luck to spend time before Reed's premature passing in 2020. "Julia was the lighthouse. Nobody was as tough, as funny, as smart, as elegant. She served the best food you've ever tasted in your life and she usually made it herself. And when I would ask her who was coming to dinner, she'd say, in her Mississippi drawl, 'I have no ide-ah who's gonna be here tonight. I just called everyone I know.'"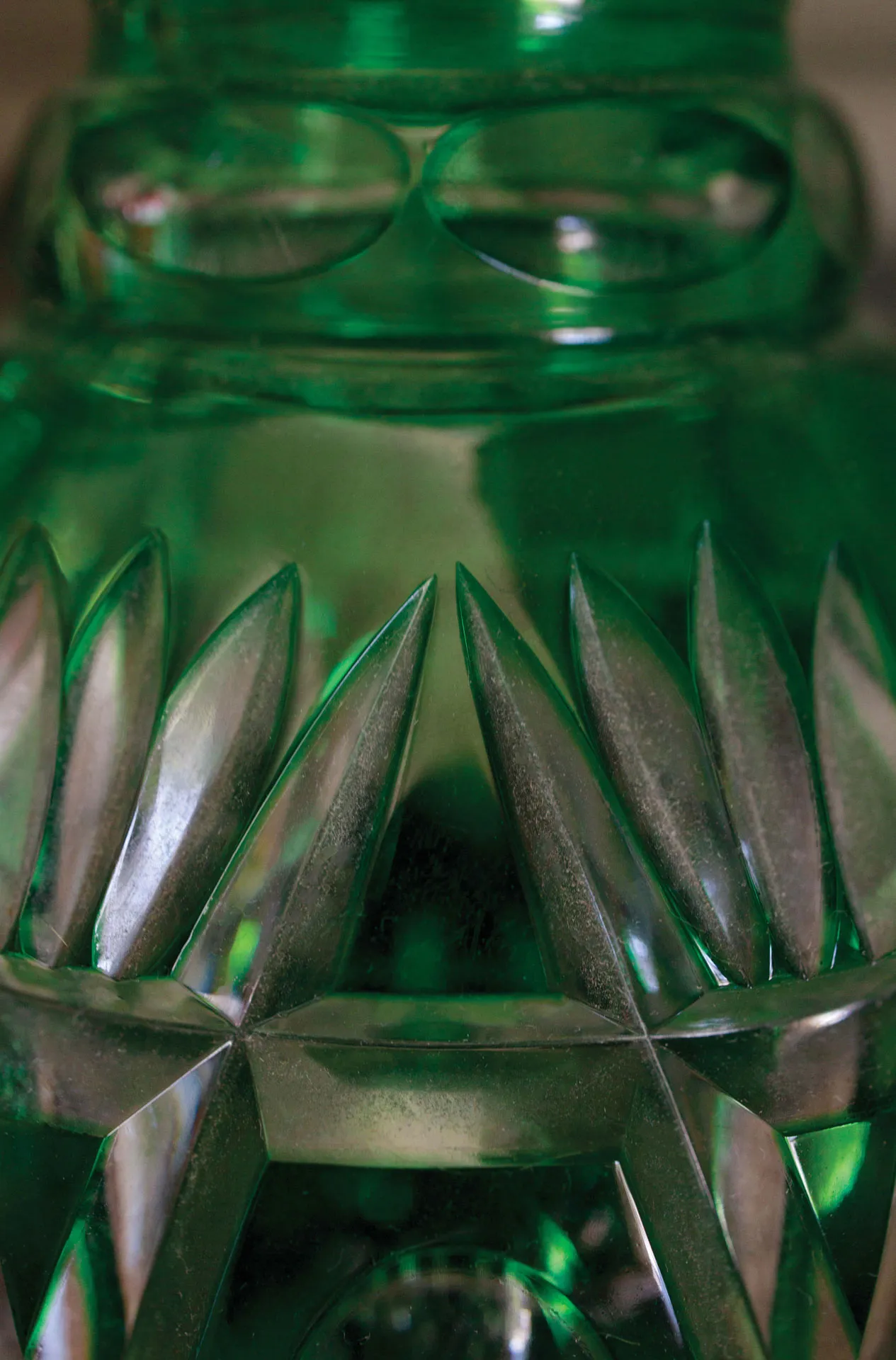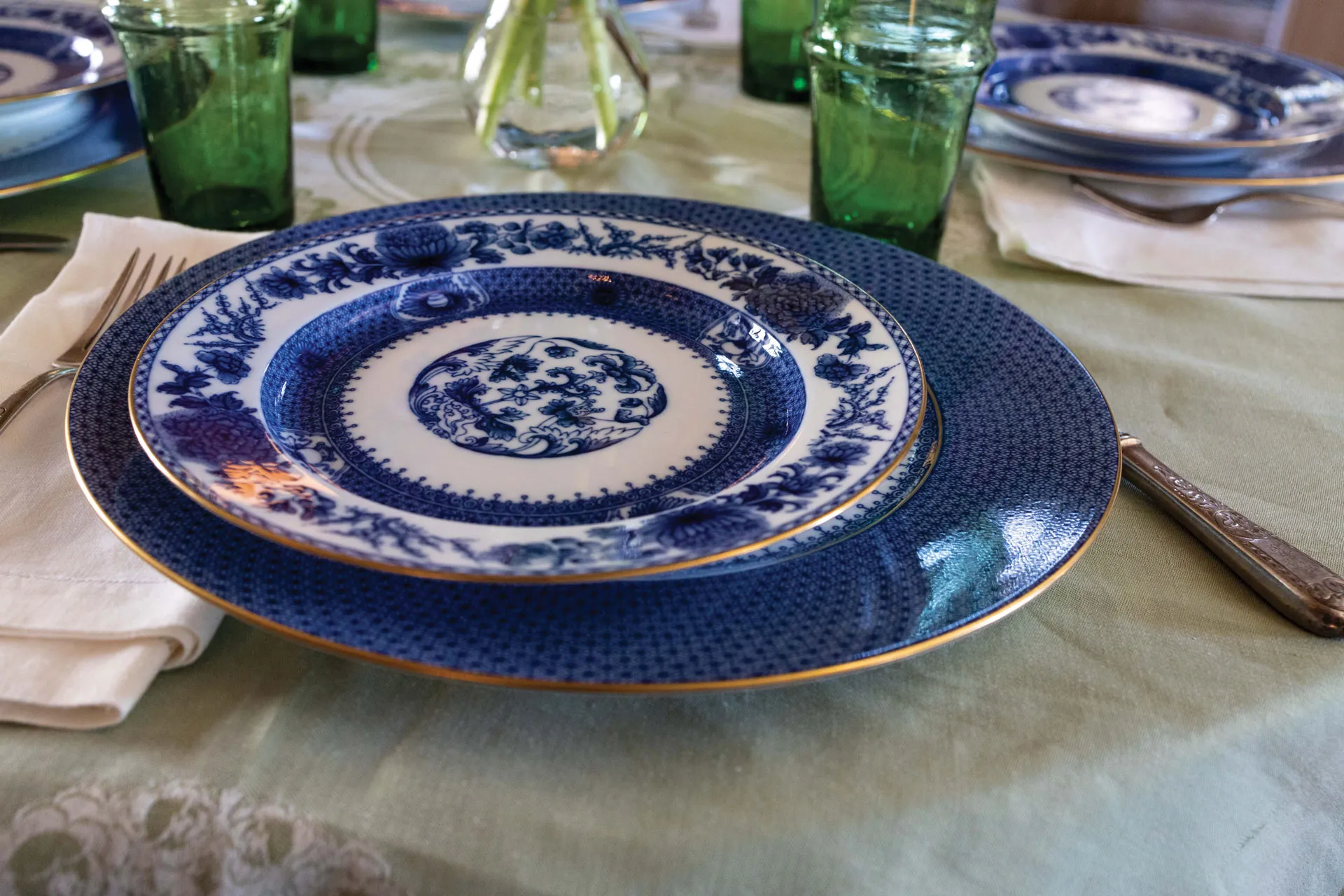 Such a tasty melange of flavors extends to more than just the guest list and menus. A dinner party chez Costello blends green Moroccan tumblers with cut crystal goblets, French fauteuil with folding chairs, humble bowls with Mottahedeh dinner plates (in her wedding pattern, Imperial Blue). But never paper napkins. A certain amount of decorum was bred into this Richmond, Virginia, native. "There's nothing like pulling out the silver, pressing the napkins," says the woman whose happy place is the laundry room. "There's a lot of effort, for sure, but stagecraft is as important as what's on the plate." Especially in New Orleans. Especially during Mardi Gras.
"There's a buildup during Carnival to the crescendo that is Mardi Gras," says Sara." It's electric, it's like a galactic storm." The tom-tom of drumming echoes through neighborhoods for weeks as the bands practice parading. Everyone participates, dresses up, cuts loose, imbibes. Back before she lived there, Sara's fantasy of New Orleans was of walking into a grand house and having a civilized drink. Aside from the joy of doing that in her own home, she can now steer locals and out-of-towners alike to The Chloe, a 14-room hotel housed in an Uptown mansion, decorated to the eclectic nines by Sara herself.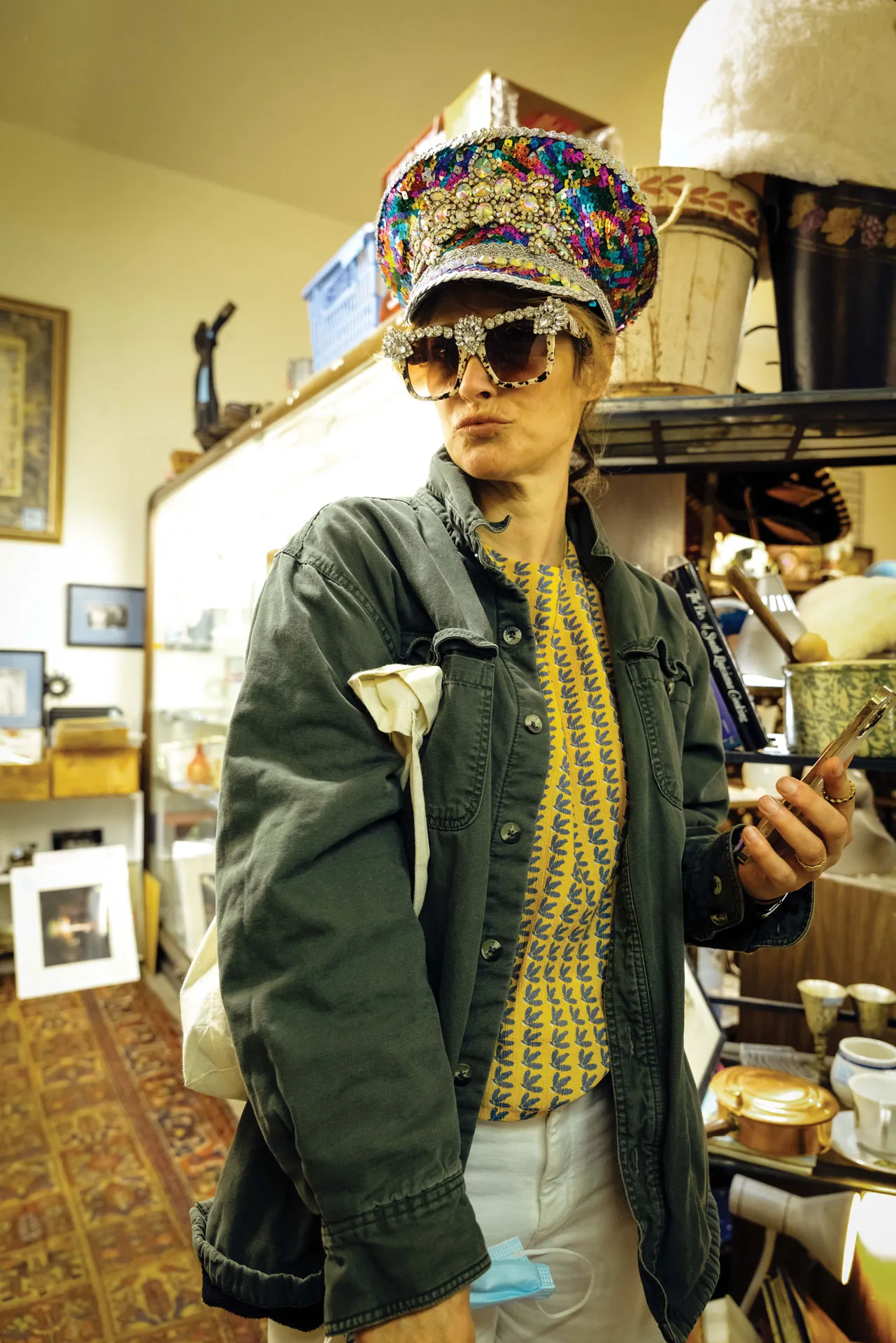 In Robert LeBlanc, a native Louisianan and local restaurateur who added hotelier to his resume with The Chloe, Sara met her match. "His MO is, you know, open the doors, let us entertain you," she says. "This wonderful spacious house gives us the flow for entertaining as you would at home, which I love so much." She and LeBlanc imbued The Chloe with an idiosyncratic, soulful voice–exactly what she seeks in hotels she visits. There's a bright sunroom and a moody bar, an alligator woven into the stair runner and egrets crisscrossing the walls of a high-ceilinged salon.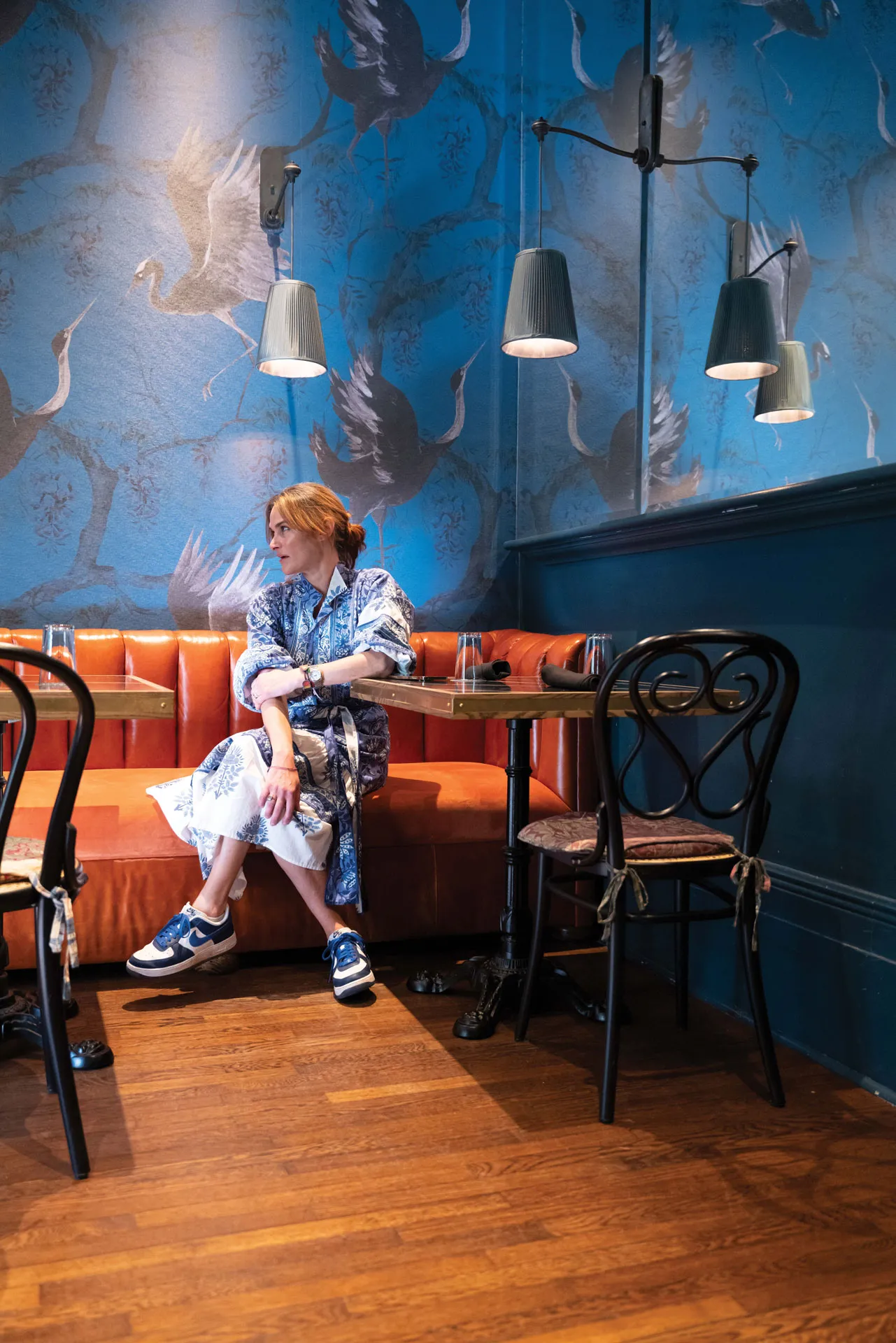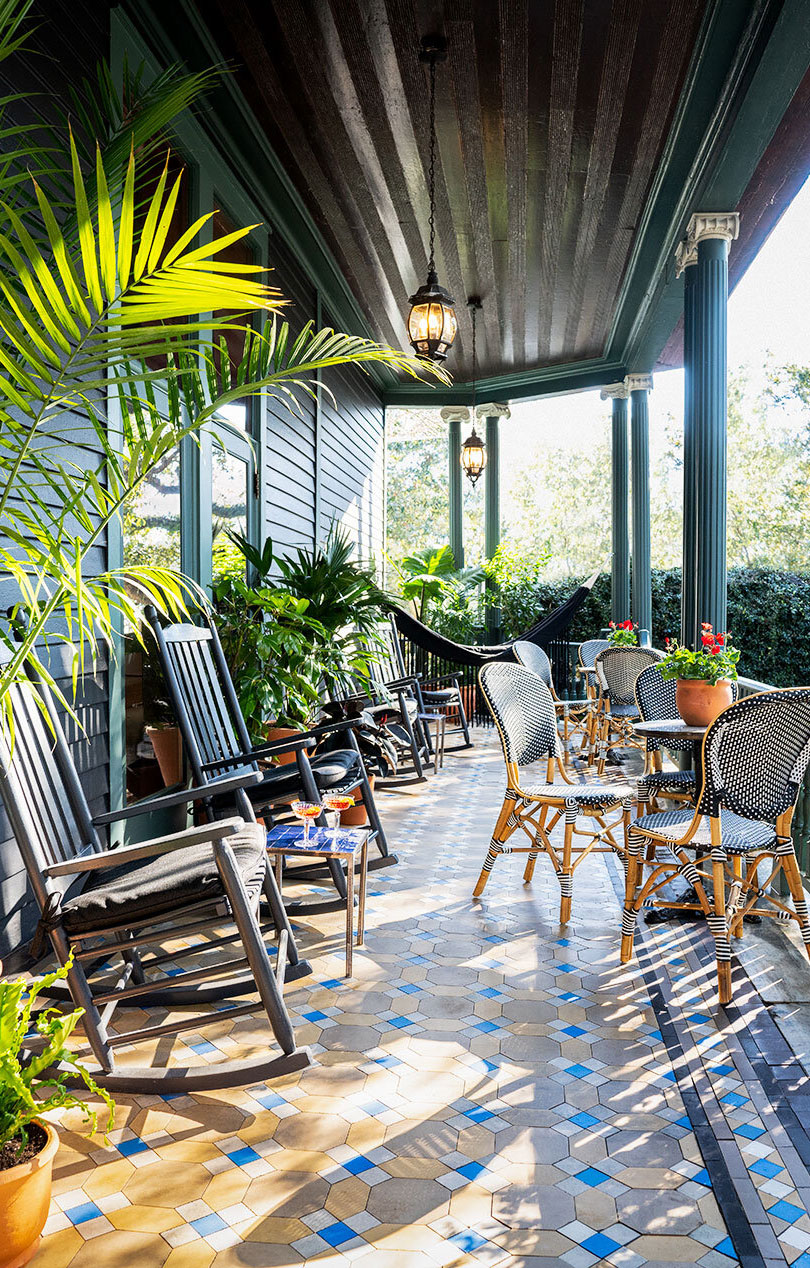 Out on the high-columned front porch, pairs of rockers and clusters of bistro tables and chairs beckon guests to sit a spell and sip on a Lion Tamer or Ghost Cup. It's a perfect place to take in the bands that will parade by during Mardi Gras or to just soak up the spirit of New Orleans.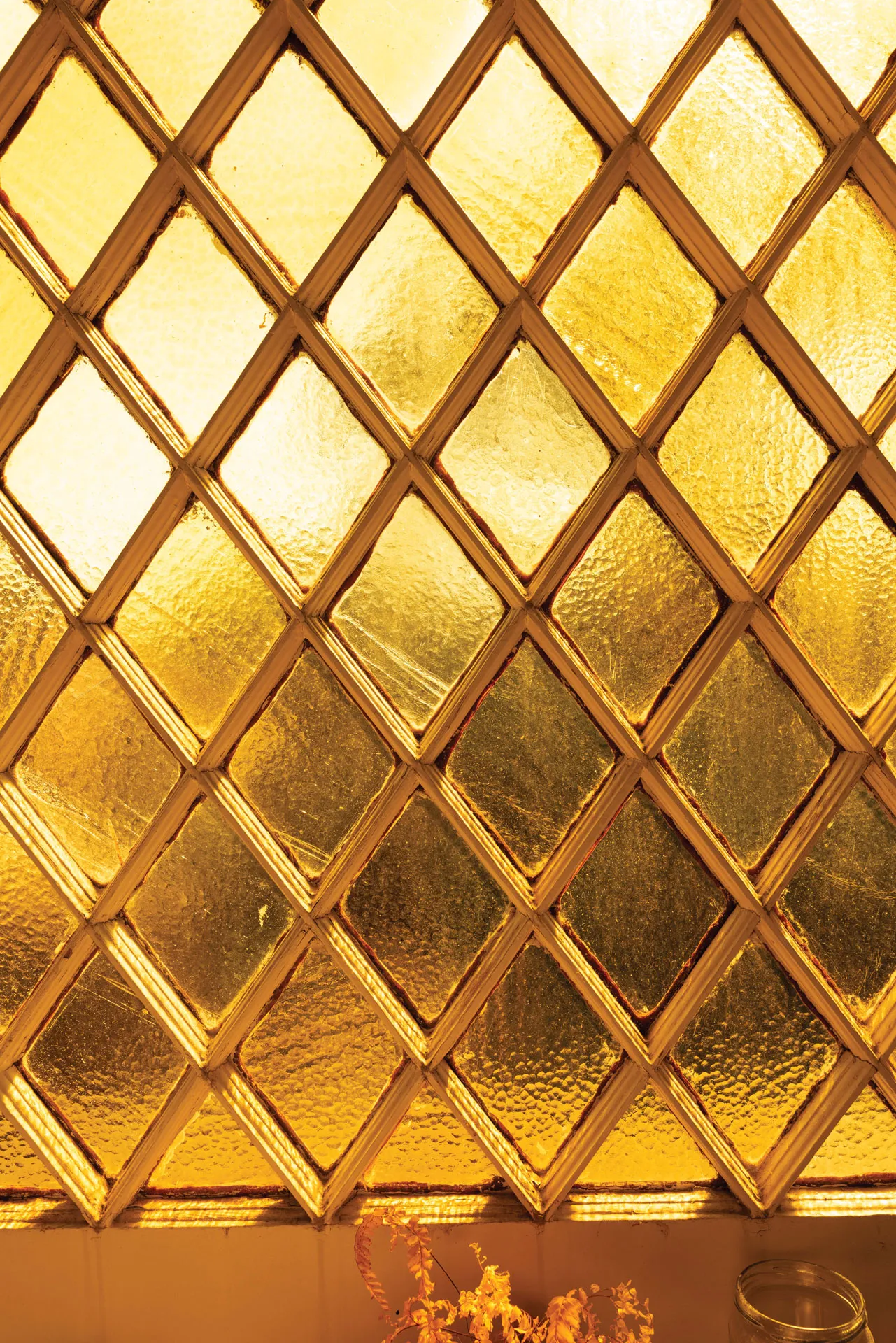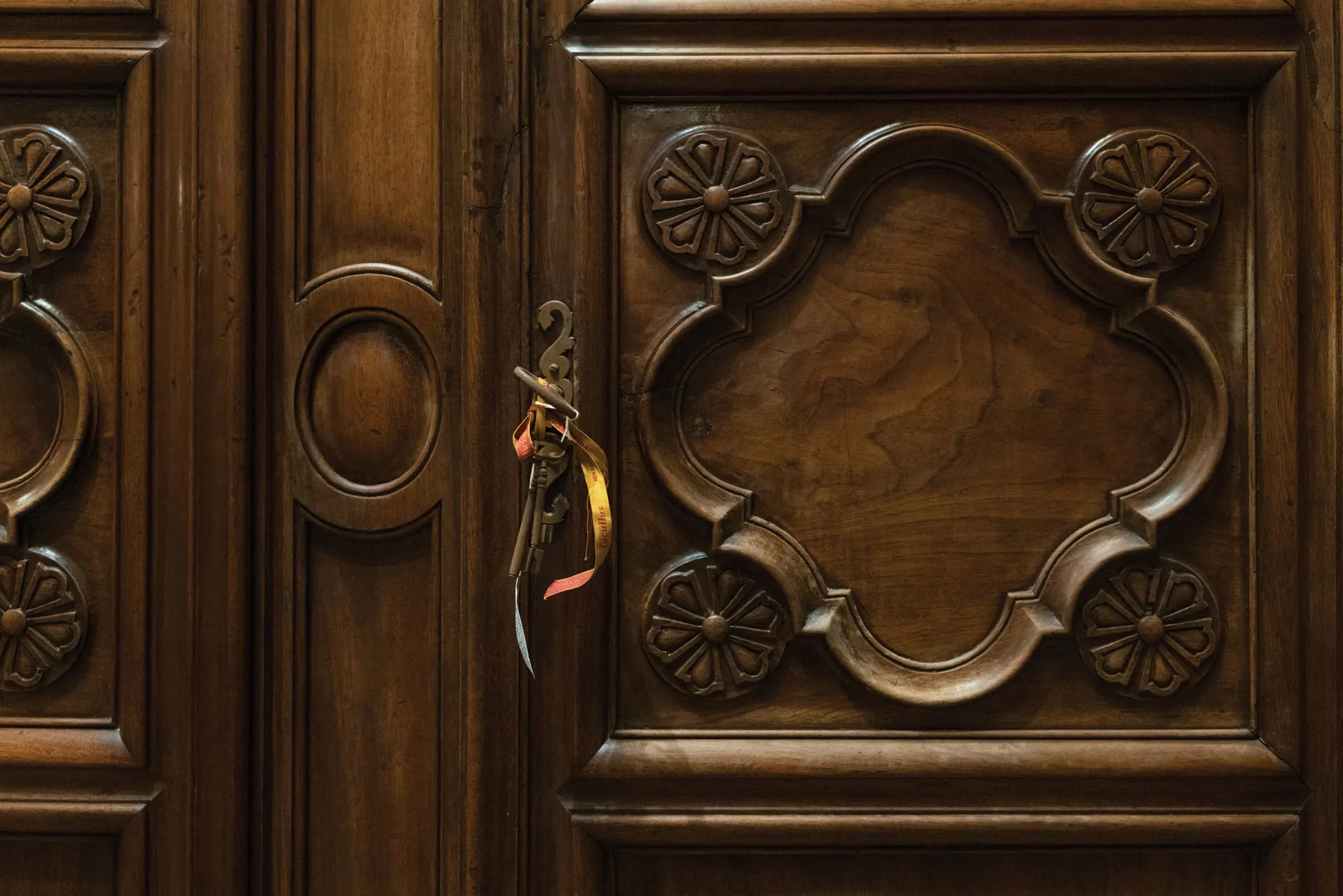 "People emerge from behind their gates and mingle," says Sara. "Everyone hangs out and tumbles into the street. And the fun of it is talking to random strangers. I mean, really, it's like nowhere else. You have to get in. You have to get into it."