ALWAYS PROUD. NEVER SATISFIED.
A DYNAMIC TEAM
We make it our mission to recruit and retain highly skilled and passionate individuals. Because we have a genuine respect for the talents and story of every member of our team, our culture attracts a wide variety of personalities and backgrounds to compose an eclectic and fun atmosphere. Each of our company's products is bench-made and hand-finished at our 120,000 sq. ft. headquarters in Charleston, which houses the talented engineers, sales and marketing professionals, designers, and craftsmen who make up our team. We pride ourselves on manufacturing processes that secure the growth and sustainability of artisanal craft for the future by using modern techniques that enhance and refine the hand-build approach as opposed to replacing it.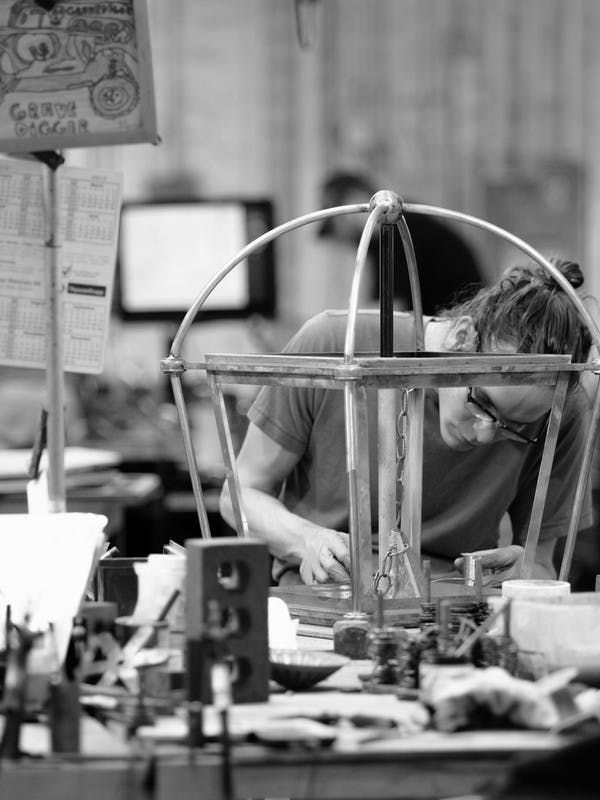 METALSMITH
Preserving the lasting tradition and skill of forming copper and brass by hand to create made-to-order lighting fixtures.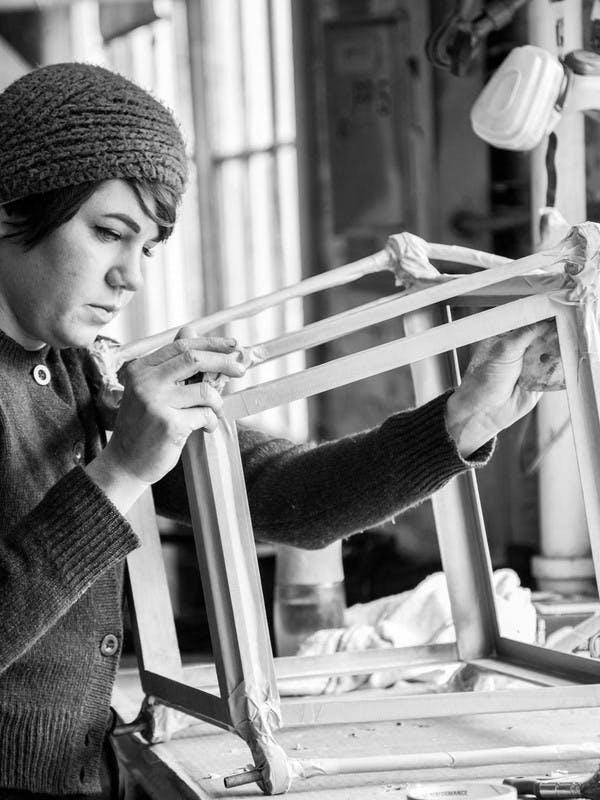 PREP / FINISHING
Giving life to our products through the art of paint, lacquer, oxidation and coating.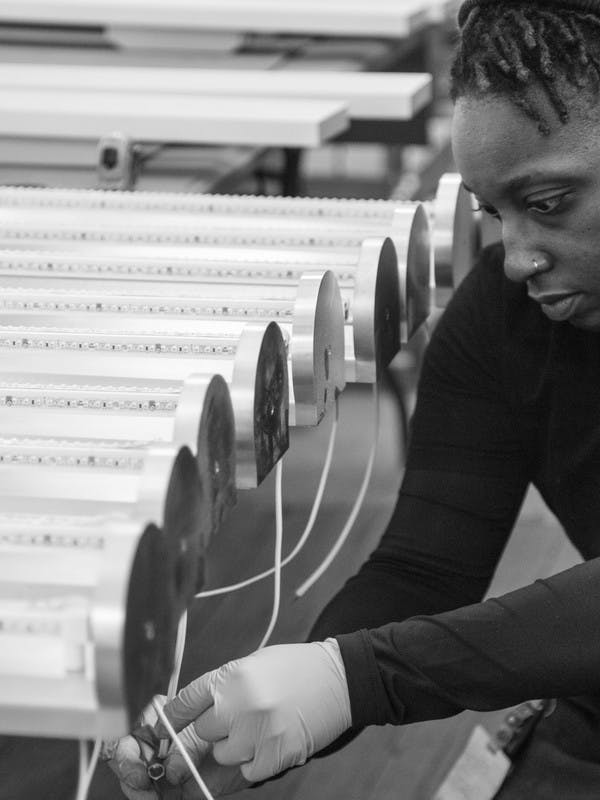 GLASS / WIRE / PACK
Ensuring quality to our customers by inspecting products, fitting glass, wiring electrical, and carefully packing finished fixtures.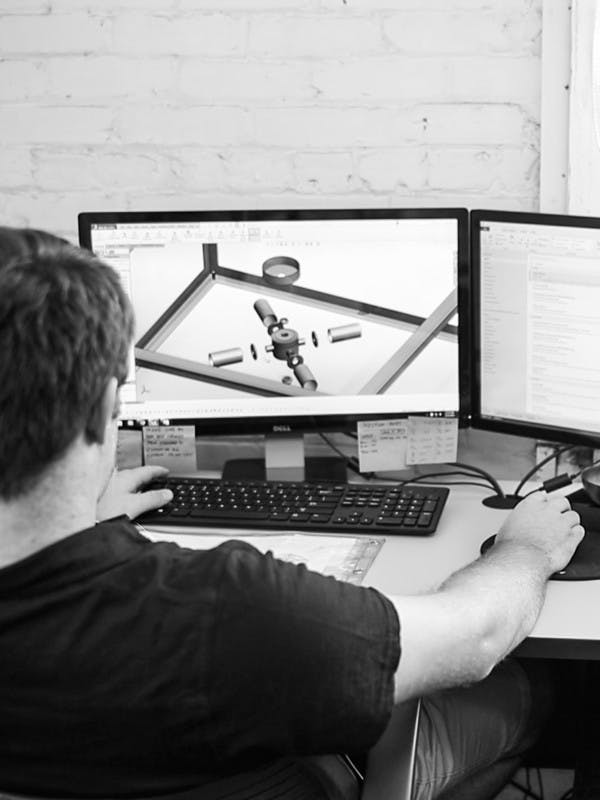 ENGINEERING
Improving quality, productivity, and design throughout our entire manufacturing process.
DESIGN DEVELOPMENT
Guiding and developing new products for our ever-growing catalogue.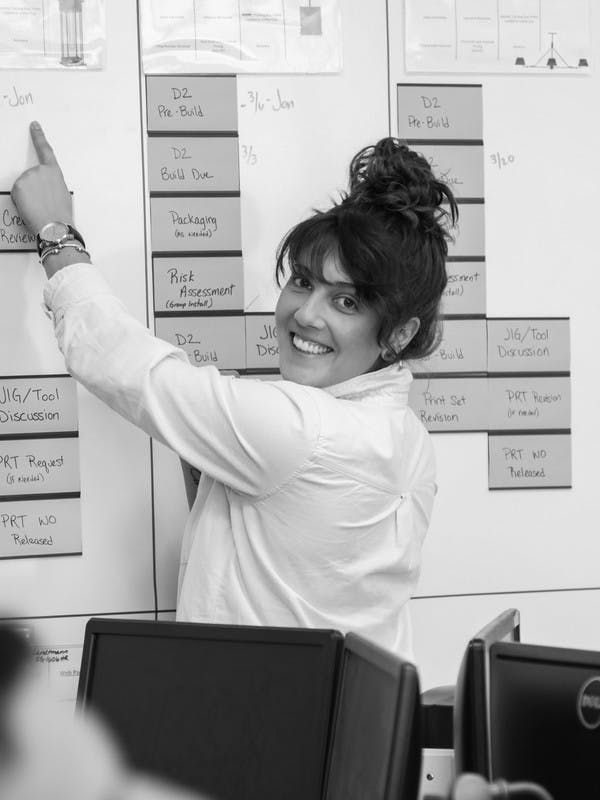 LOGISTICS
Visually managing the flow of products from start to finish.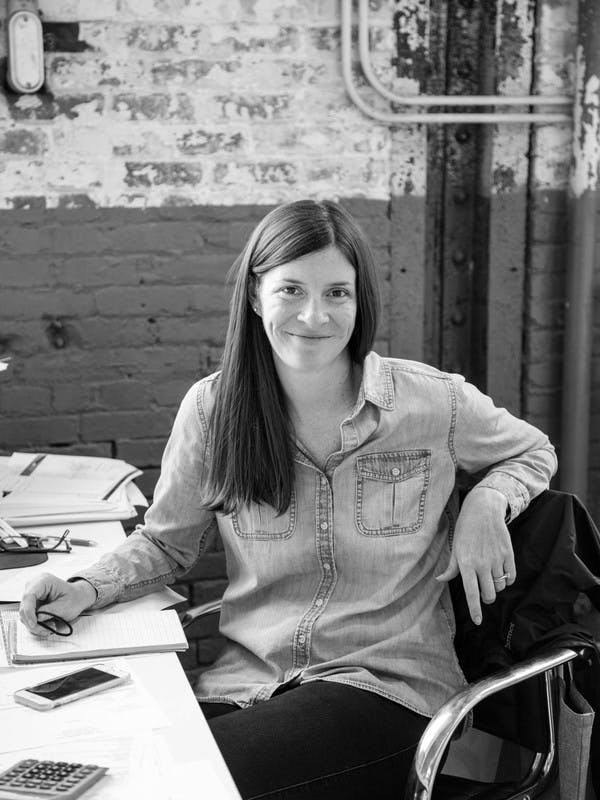 SALES & MARKETING
Connecting our brand, our products, and our message to the world.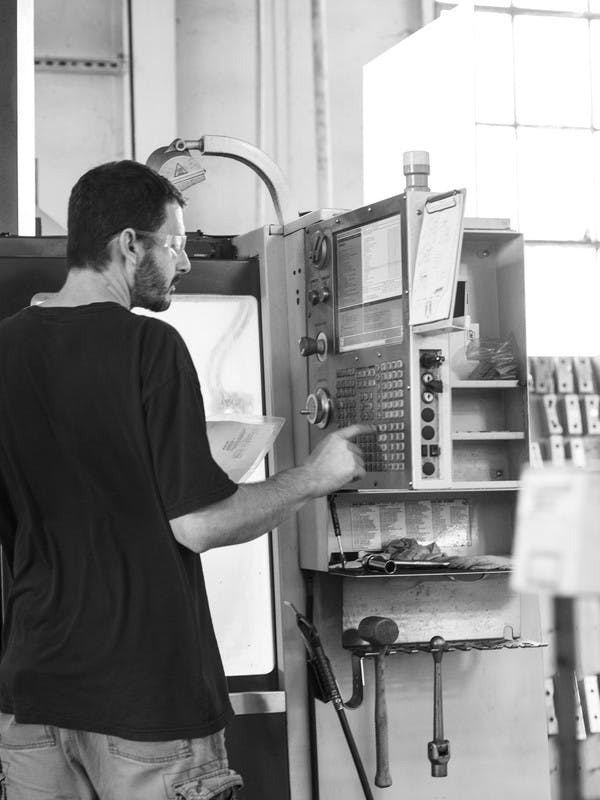 FABRICATION
Manipulating raw metals using CNC cutting, bending, and machining technologies.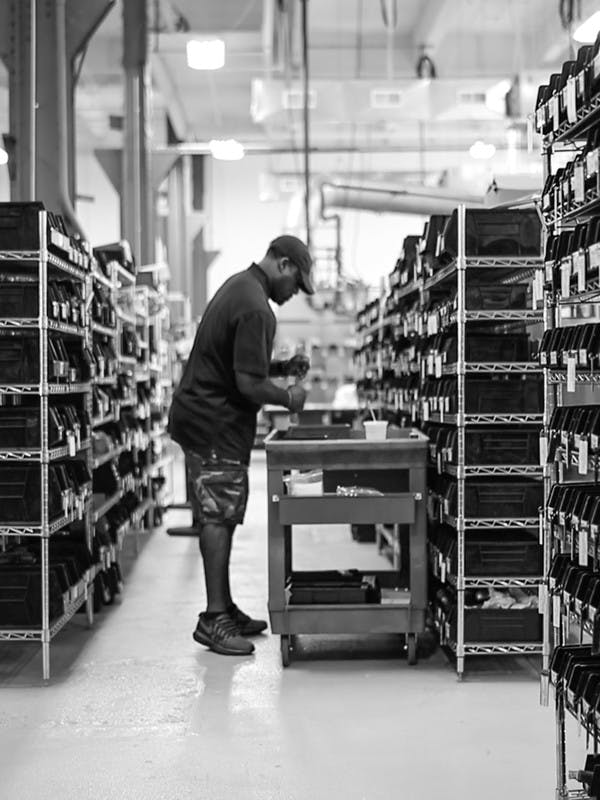 MATERIALS MANAGEMENT
Sourcing, organizing, and distributing all of the materials needed for our daily operations.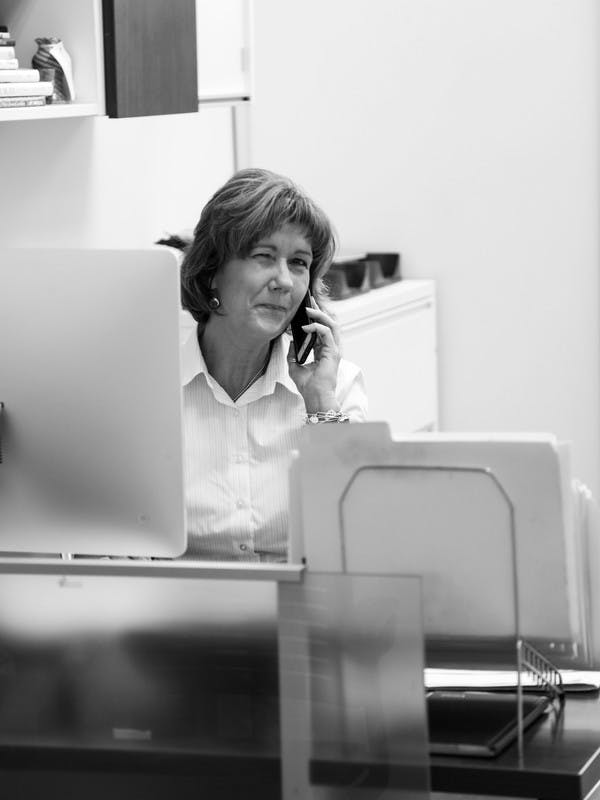 OFFICE ADMINISTRATION
Managing the day-to-day internal operations of our organization including Accounting, IT, Maintenance, and Human Resources.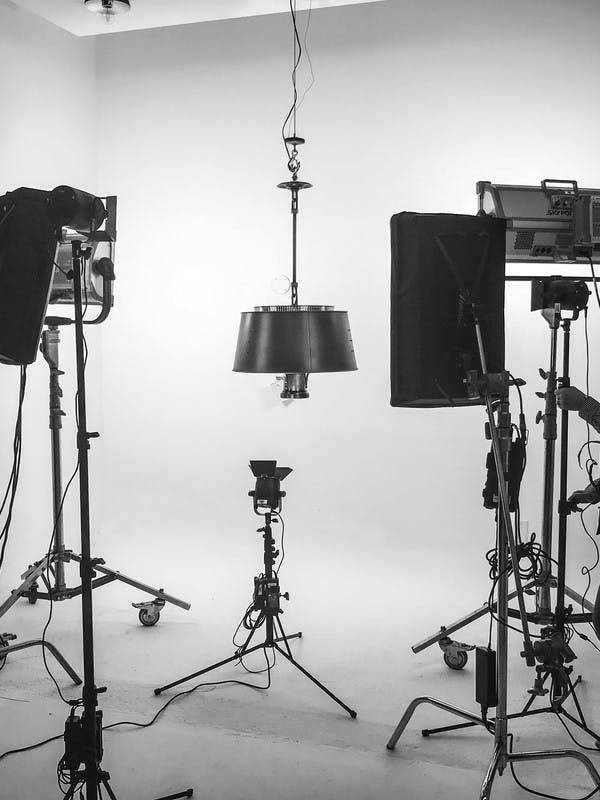 ART & CREATIVE
Materializing the signature brand of UECo through the arts, encompassing photography, video production, graphic design and website development.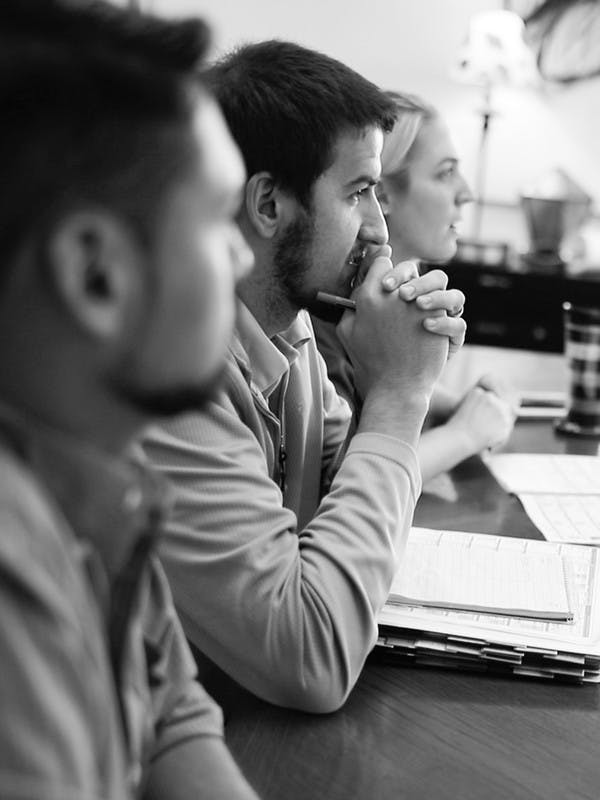 BUSINESS INTELLIGENCE
Developing process improvements and standardization through effective use of data and technology.
WE ARE A PROGRESSIVE COMPANY THAT TAKES PRIDE IN PROVIDING A POSITIVE AND CREATIVE WORK ENVIRONMENT
A CARING CULTURE
While we are world-renowned for the way we take care of our clients, we are even more purposeful with how we care for each other. We love what we do, who we are, what we represent, and who we will become - and importantly, we thrive on the creative energy of a team that challenges and supports each other to achieve what's not thought possible. It's difficult for artisanal craft to exist let alone thrive in the modern era - but we like the hard stuff and believe it sets us apart. And within a caring environment where every one feels safe to strive and safe to fail, we believe our team achieves its very best.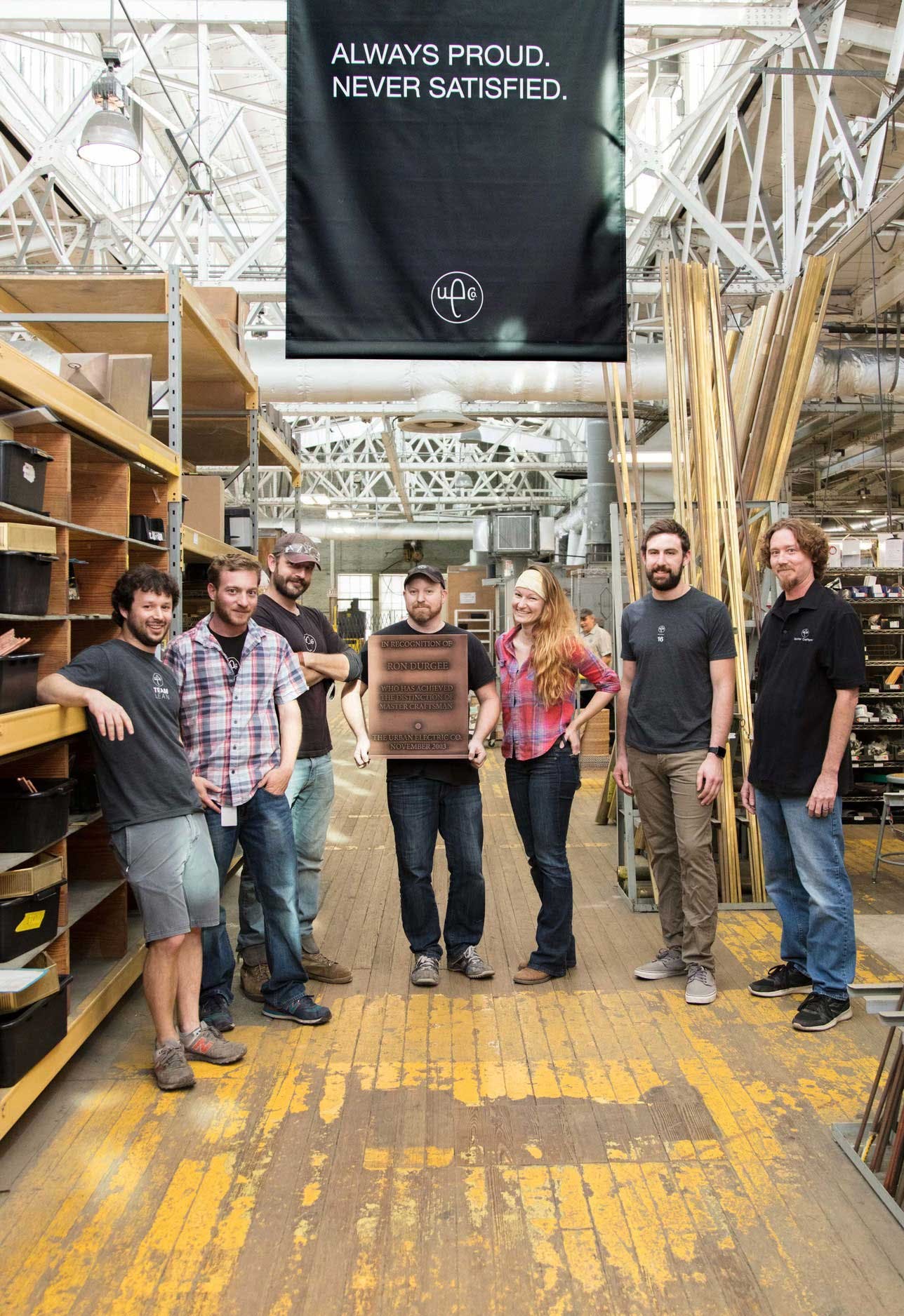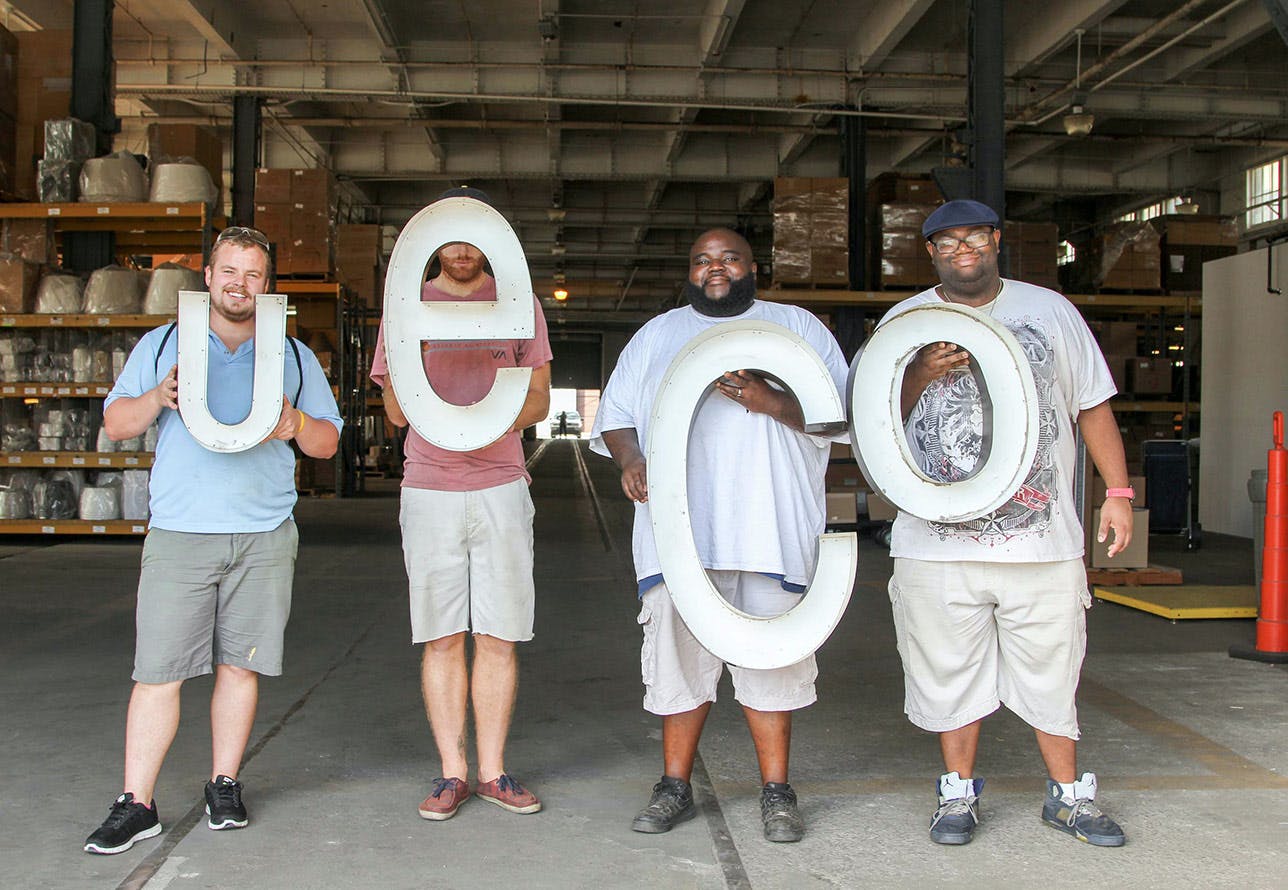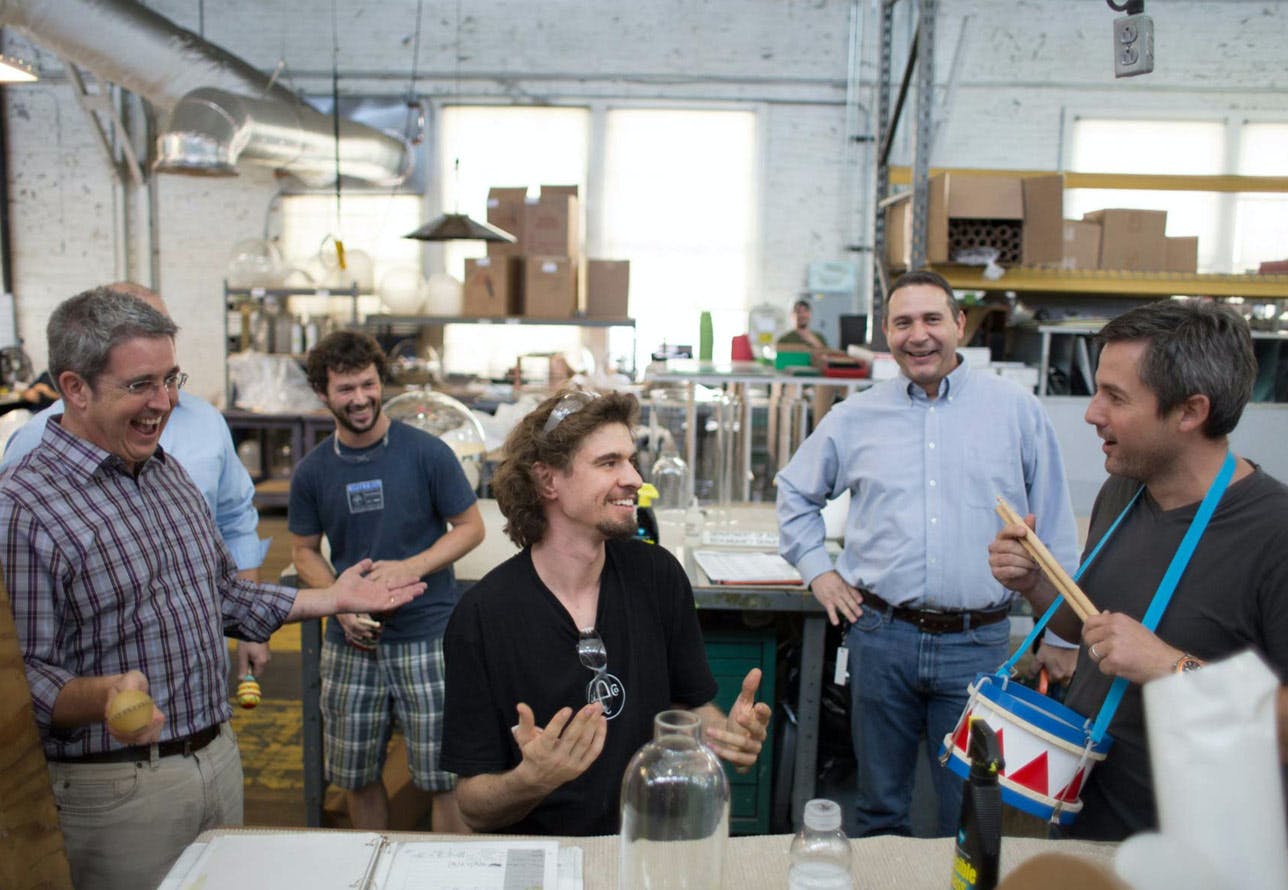 Robust health insurance. Full-time barista. Four day work weeks. Tickets to sports and theater. Paid leave for new moms and dads. Even county park passes. These are just a few of the ways we strive to support and care for our talented team and their families:
•

Medical & dental insurance – with employer contributions

•

401(k) savings plan – with employer match

•

Life and AD&D insurance

•

Short and long term disability

•

Employee assistance programs

•

Paid parental leave for new mothers and fathers

•

Generous paid time off and holidays

•

Paid time off for bereavement
•

Paid time off for jury duty & voting

•

4-10 schedules for production

•

Health & wellness initiative

•

Personal enrichment, skills enhancement & tuition reimbursement

•

On-site barista with complimentary drinks and snacks

•

Casual dress environment

•

UEConcierge - free tickets to local venues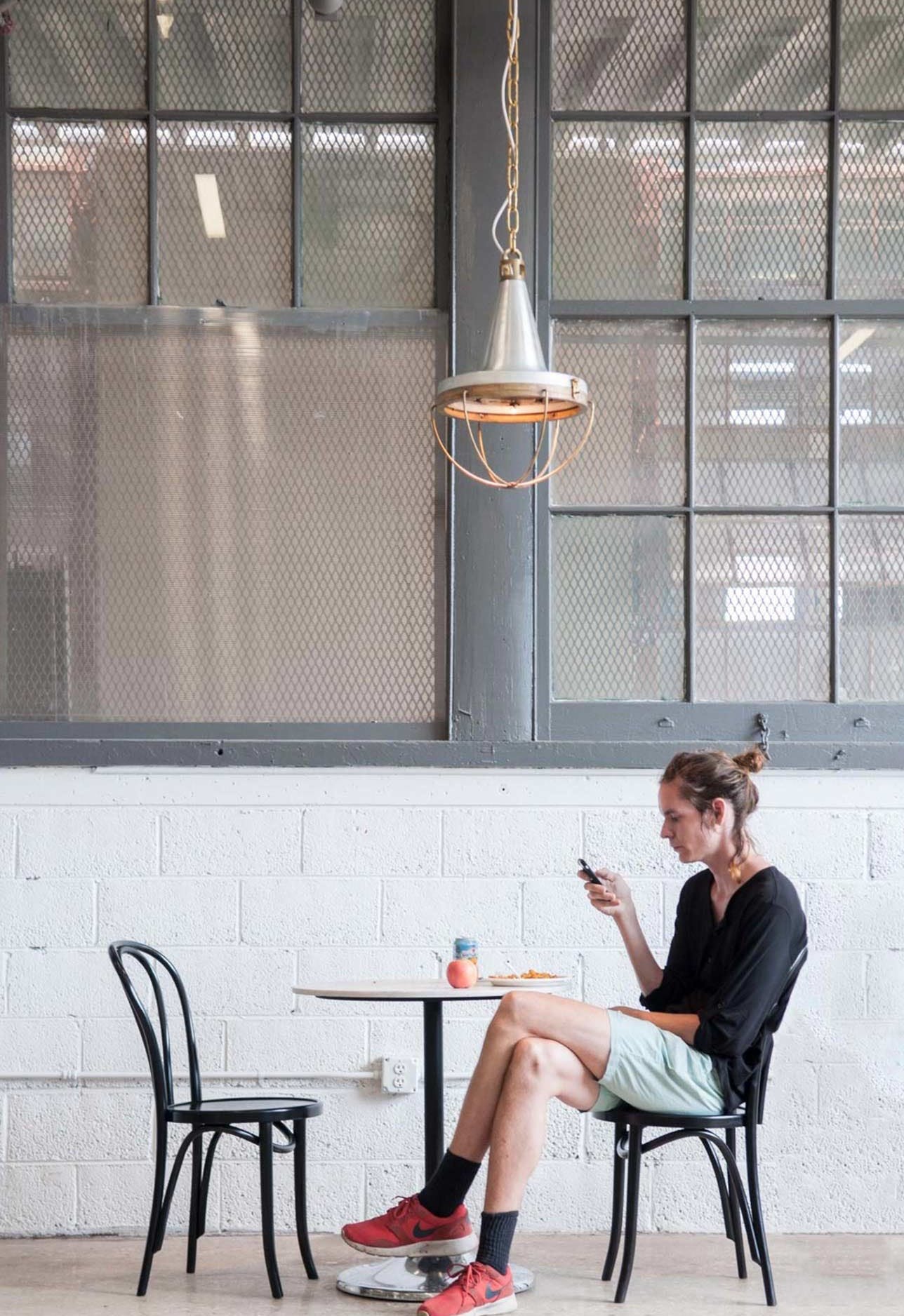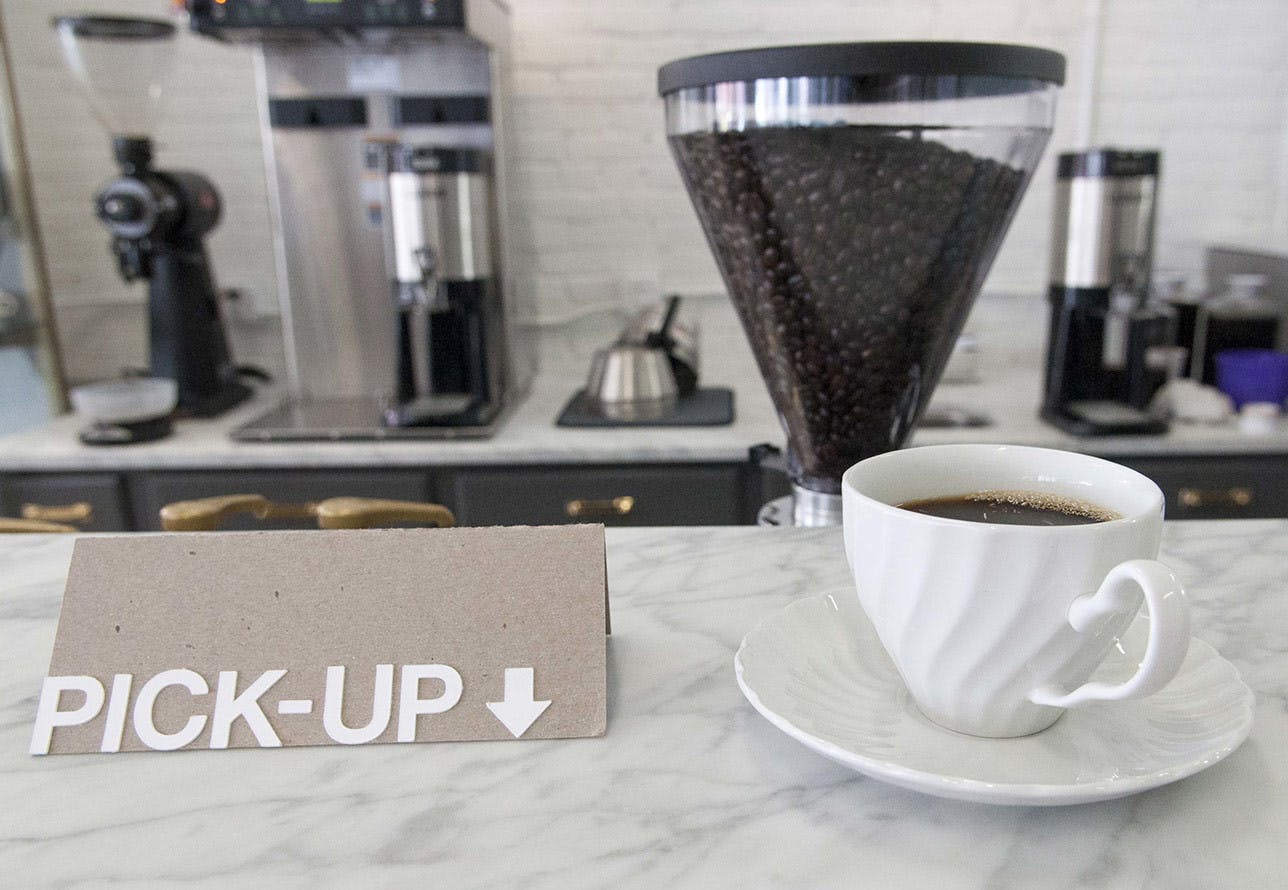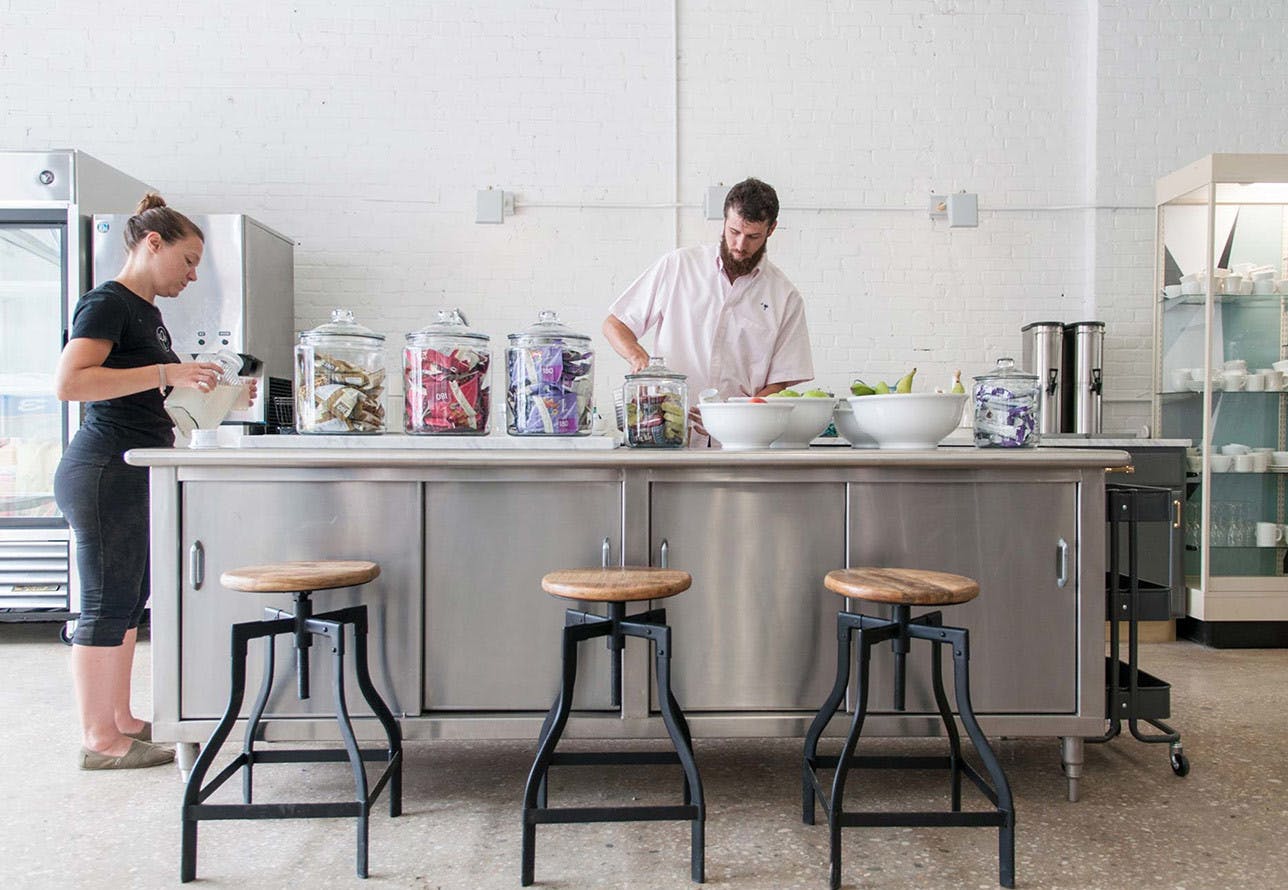 UECOMMUNITY
We are committed to supporting local, non-profit organizations that provide a basic need in our community. With this mission in mind, the company and its employees provide time and monetary support to several local groups in North Charleston including: Fresh Future Farm, Lowcountry Orphan Relief, Metanoia, and The Disabilities Board of Charleston County.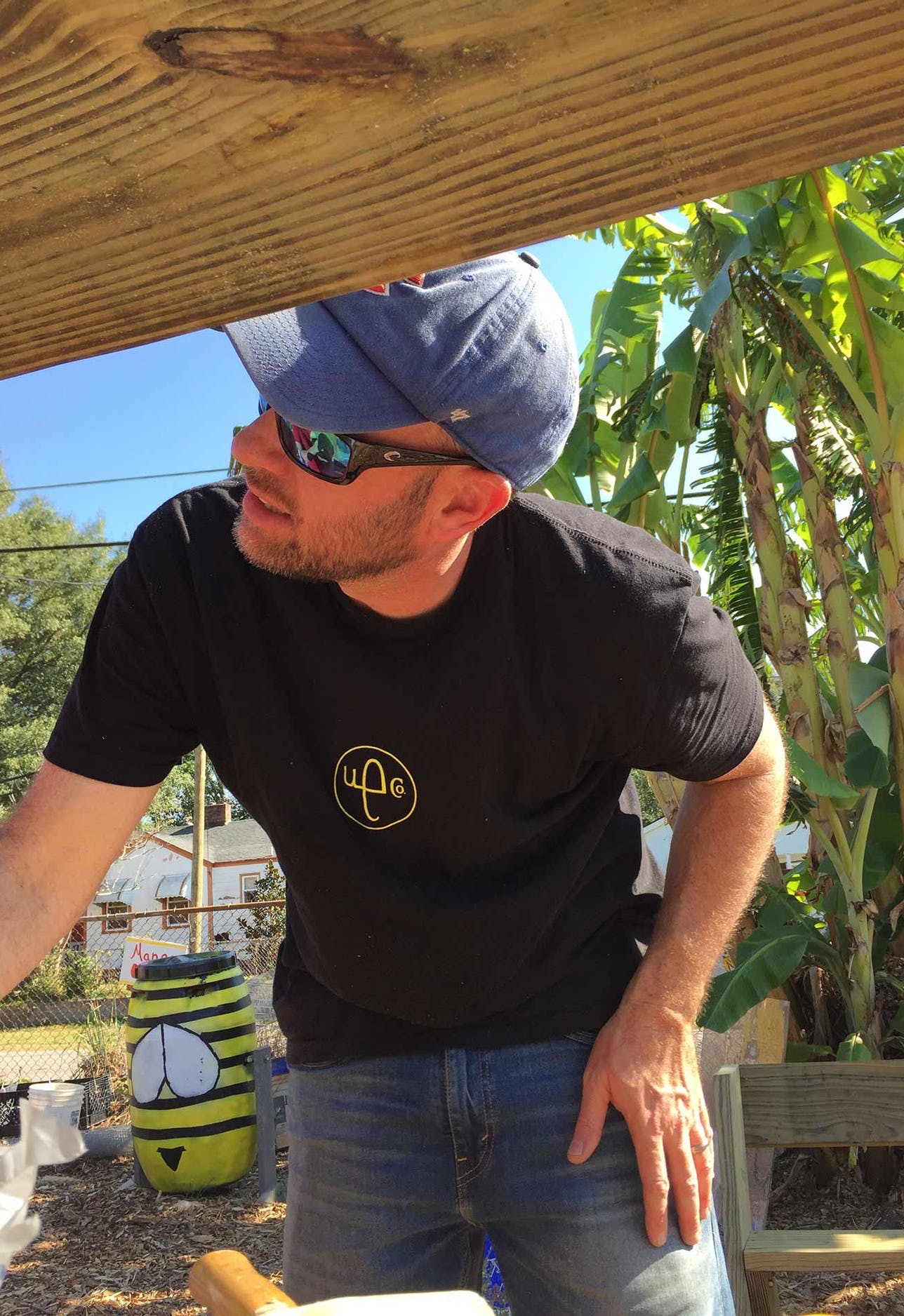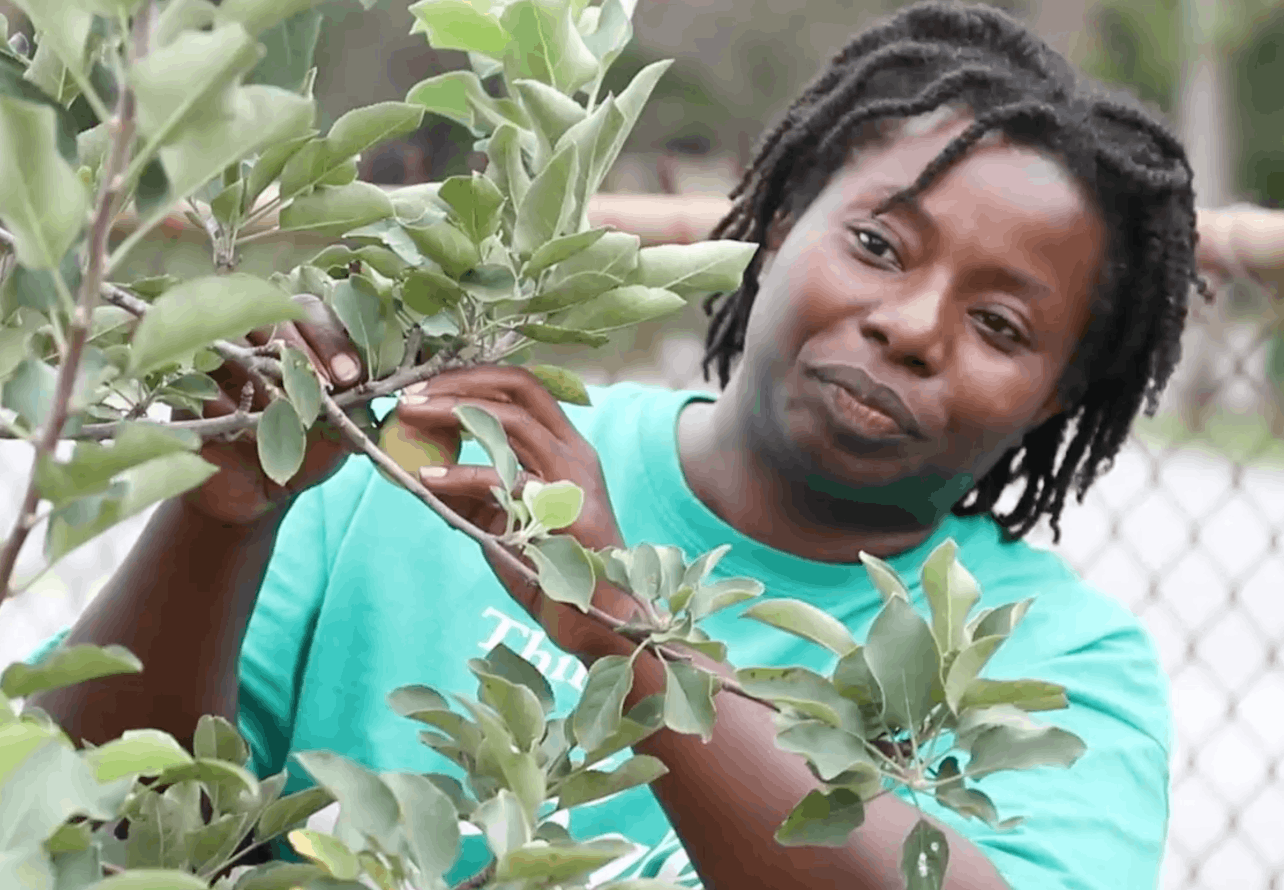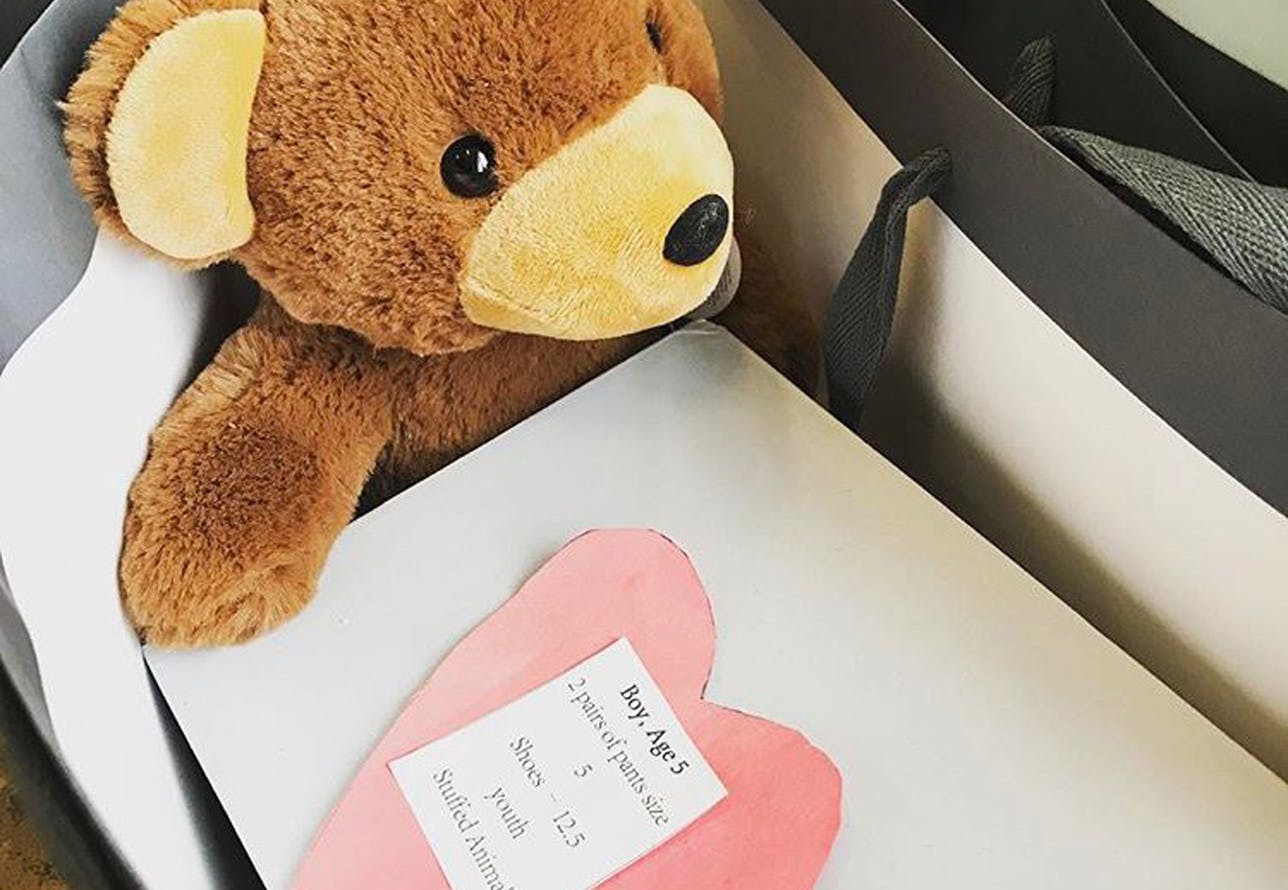 UECO UNIVERSITY
To support our employees in their personal and professional growth, The Urban Electric Co. has a robust training program that we call UECo U. We believe strongly that the company benefits when the individual skills of our team members are enhanced. The UECo U Grant Program rewards employees for their contributions to the company. We believe that providing opportunities for employees to enrich their lives will add to their personal development and contribute to our aspirations of becoming the benchmark of the luxury lighting world.