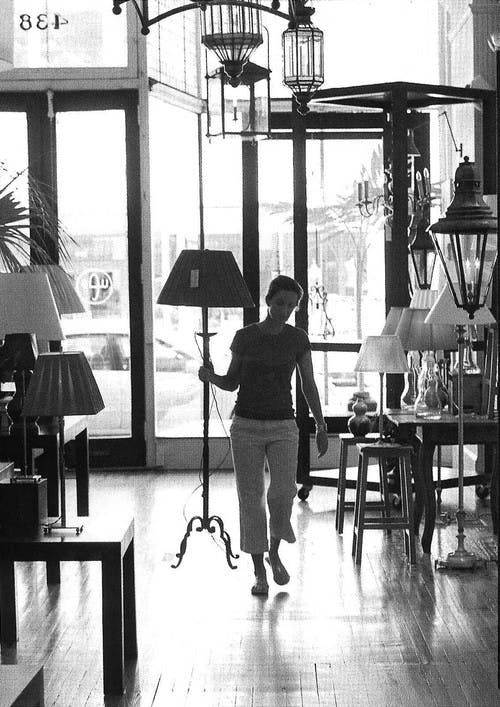 2002 // DAVE AND JEN DAWSON MOVE FROM SAN FRANCISCO TO CHARLESTON AND BEGIN RENOVATIONS ON A HISTORIC HOME DOWNTOWN. FRUSTRATED WITH THE LACK OF MEANINGFUL AND UNIQUE LIGHTING OPTIONS FOR THEIR PROJECT, THEY OPEN A SHOWROOM IN THE EMERGING DESIGN DISTRICT ON UPPER KING STREET AND DIVE HEADFIRST INTO THE SHELTER INDUSTRY.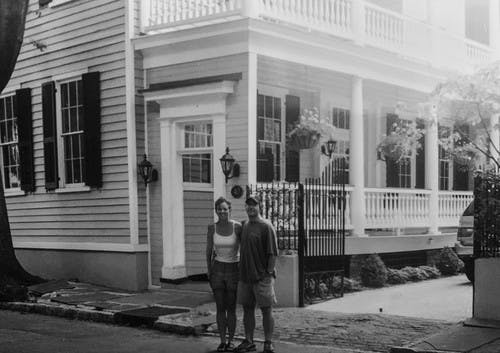 2003 // THE DAWSONS MEET MICHAEL AMATO WHO IS A CUSTOMER IN THEIR STORE AND TALK HIM INTO HELPING THEM DESIGN A COLLECTION. WITH A PROPER DESIGN BACKGROUND, MICHAEL QUICKLY FALLS IN LOVE WITH THE CONCEPT AND JOINS AS FULL-TIME CREATIVE DIRECTOR. THEY STRUGGLE TO FIND A MANUFACTURING PARTNER, SO WITH A COMBINATION OF EXCITEMENT AND TREPIDATION, THEY DECIDE TO MAKE THE FIXTURES THEMSELVES IN A 500 SQ. FT. SPACE ON ROMNEY STREET.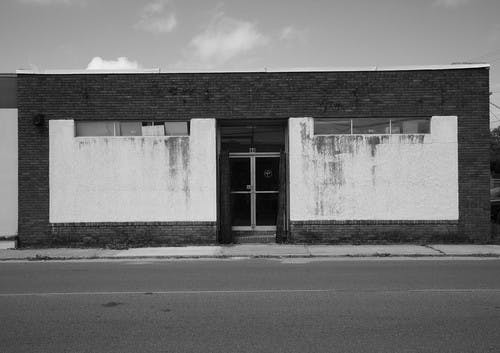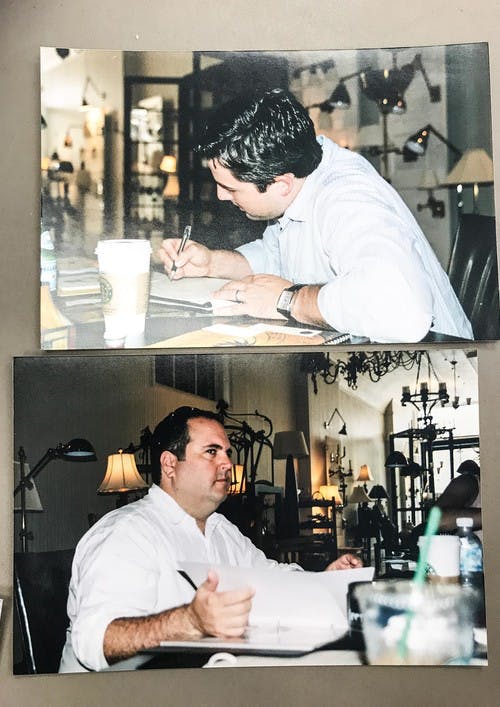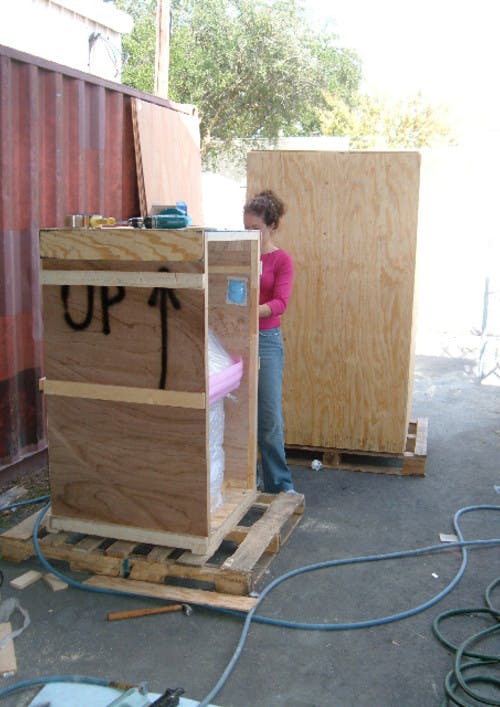 2003-2005 // THE FIRST WORKSHOP IS TINY BUT BUSY. AS FAMILY MEMBERS PITCH IN TO HELP, IT BECOMES AN ALL-HANDS-ON-DECK EFFORT. MICHAEL GETS BUSY DESIGNING A COLLECTION, WHILE THE DAWSONS QUICKLY EDUCATE THEMSELVES ON LANTERN MAKING.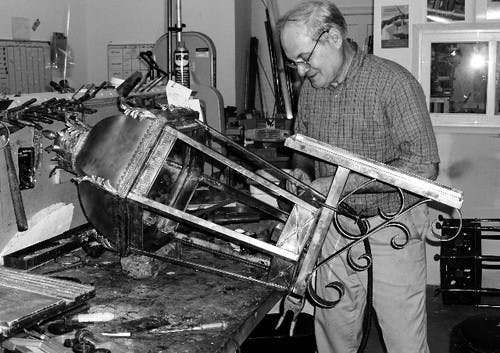 2004 // THE COMPANY PRODUCES ITS FIRST CATALOG, A RATHER SIMPLE SET OF LAMINATED NOTE CARDS ON A D-RING. THEY LAUNCH THEIR FIRST COLLABORATION WITH CHARLESTON ARCHITECT MARK MARESCA, WHO DESIGNS AN ASSORTMENT OF SCONCES AND LANTERNS FOR THE GROWING COLLECTION.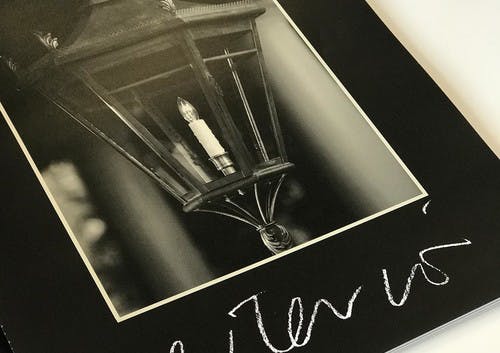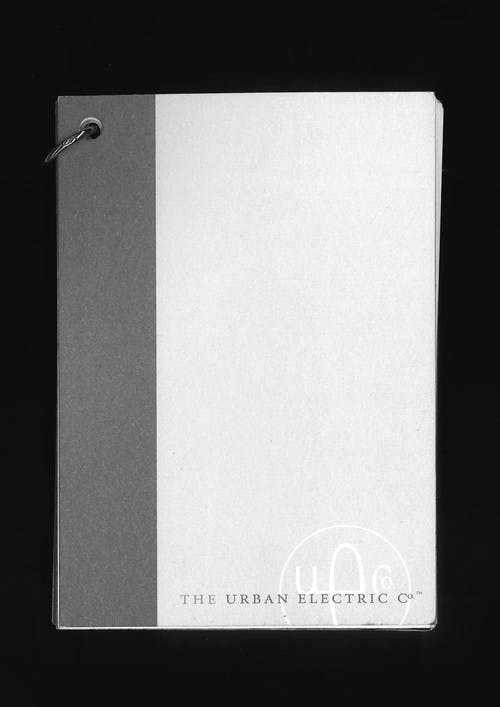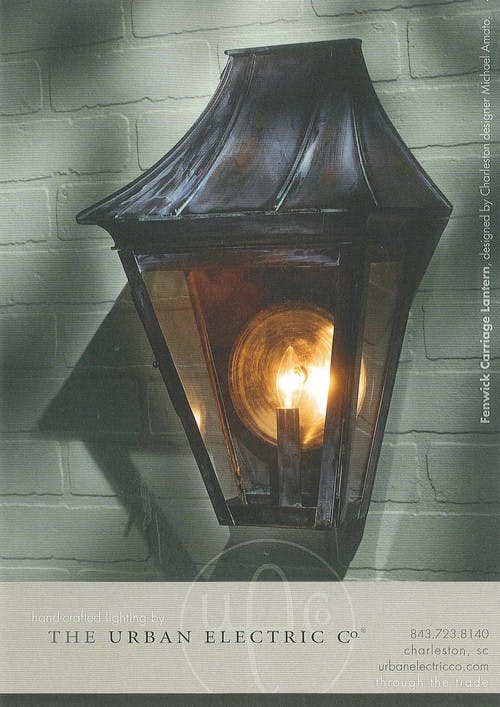 2004-2005 // THE FIRST AD CAMPAIGN APPEARS IN SOUTHERN ACCENTS. WITH THE INCREASED EXPOSURE AND DEMAND, THE COMPANY MOVES TO A LARGER BUILDING IN THE WEST ASHLEY COMMUNITY OF CHARLESTON. THE SPACE IS QUICKLY OUTGROWN.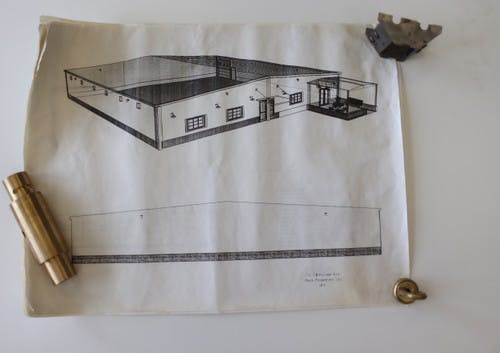 2005 // ONE OF MICHAEL'S EARLIEST DESIGNS, THE CHISHOLM HALL LANTERN INSTANTLY BECOMES A CLASSIC AND A PERENNIAL CLIENT FAVORITE—SIX ADDITIONAL ITERATIONS AND COUNTLESS CUSTOMIZATIONS HAVE FOLLOWED. MICHAEL'S SELECTION OF BENJAMIN MOORE'S WYTHE BLUE FOR THE LANTERN BECOMES A SIGNATURE COLOR IN THE COMPANY'S REPERTOIRE.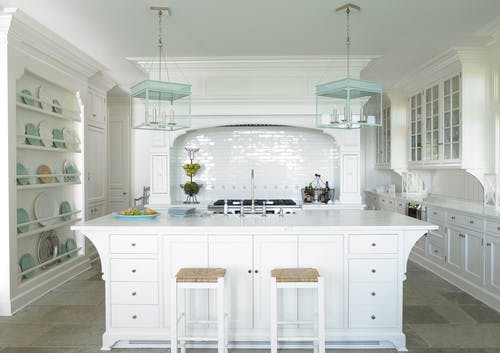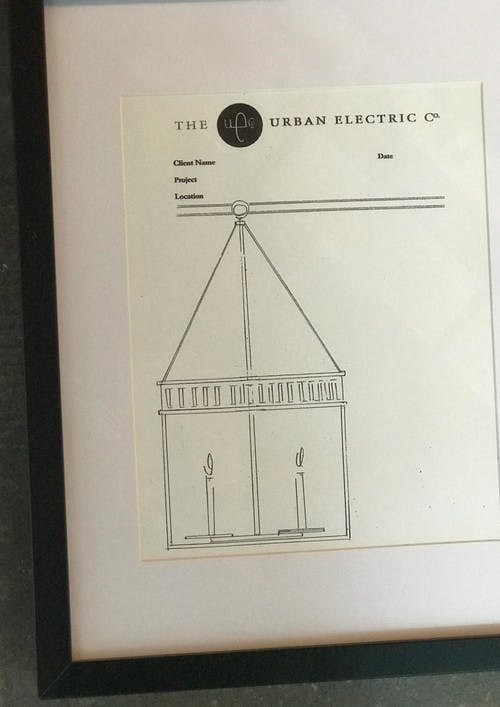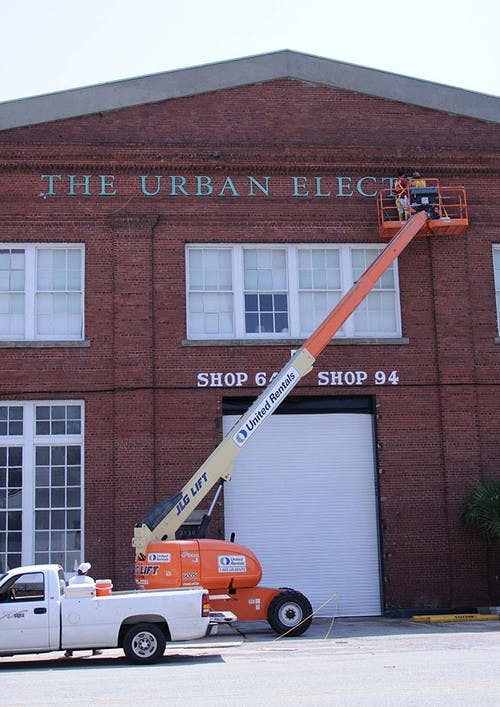 2006 // DAVE FINDS A SOARING LOFT SPACE IN A HISTORIC RED BRICK WAREHOUSE (CIRCA 1906) ON THE OLD NAVAL YARD AND FALLS IN LOVE WITH ITS INDUSTRIAL CHARM. THE COMPANY RENOVATES AND SETTLES INTO ITS NEW 27,000 SQ. FT. HOME.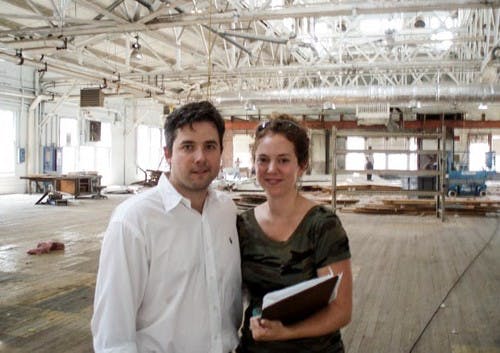 2006 // THE NEW FACTORY PROVES ITSELF NOT ONLY AS A BEAUTIFUL PLACE TO WORK BUT A FUN SPOT FOR ENTERTAINMENT AND INSPIRATION AS WELL.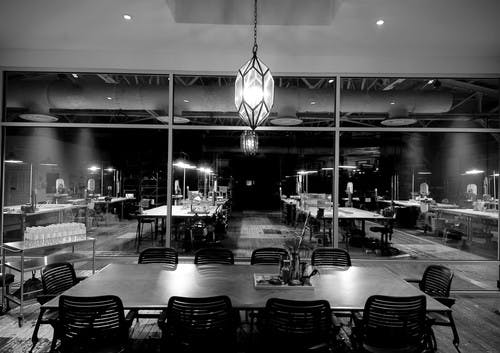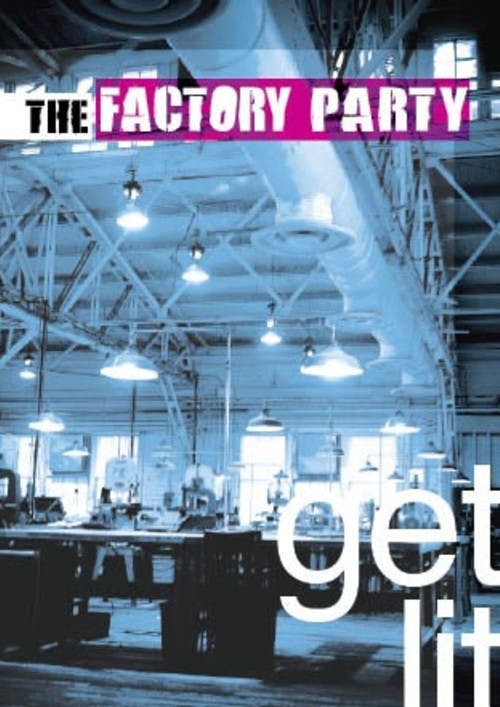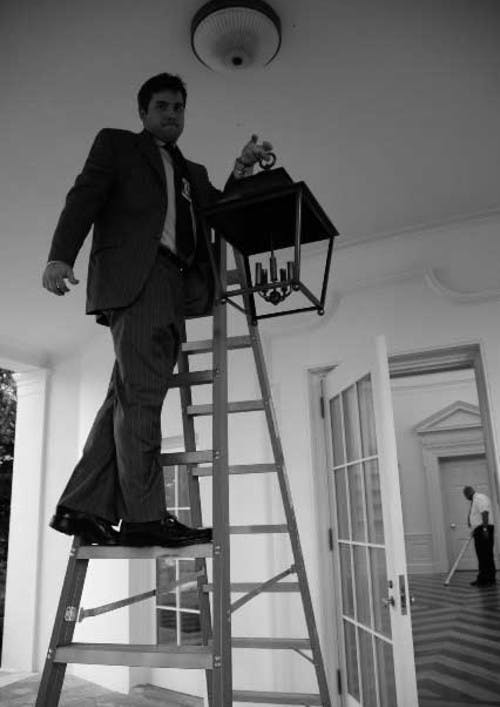 2007 // THE HISTORIC OFFICE OF THE WHITE HOUSE ASKS THE COMPANY TO DESIGN A FIXTURE TO REPLACE SOME FLUSH MOUNTS ALONG THE ROSE GARDEN. DESPITE HIS BEST EFFORTS, DAVE CAN'T CLOSE THE DEAL AND IT IS INTRODUCED INTO THE COLLECTION AS THE 1600 LANTERN INSTEAD.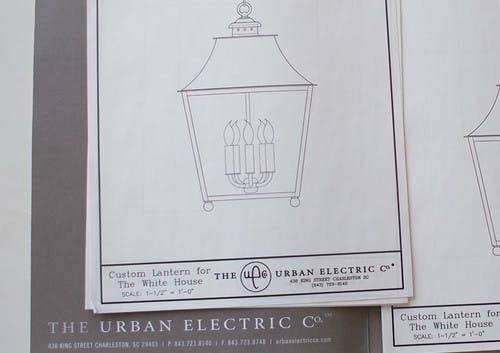 2007 // DURING THIS PERIOD, OUR TEAM EXPANDS DRAMATICALLY, AND OUR APPRENTICESHIP PROGRAM LAUNCHES, INITIATING THE FIRST WAVE OF MASTER CRAFTSMEN AND A NEW CAREER PATH FOR EMPLOYEE GROWTH AND DEVELOPMENT.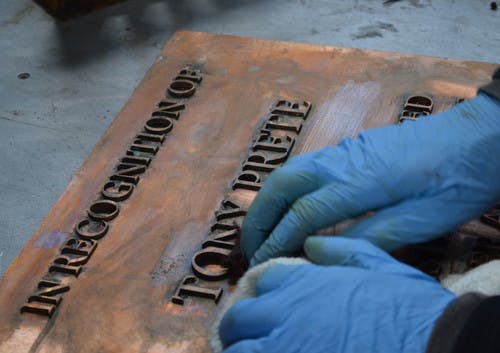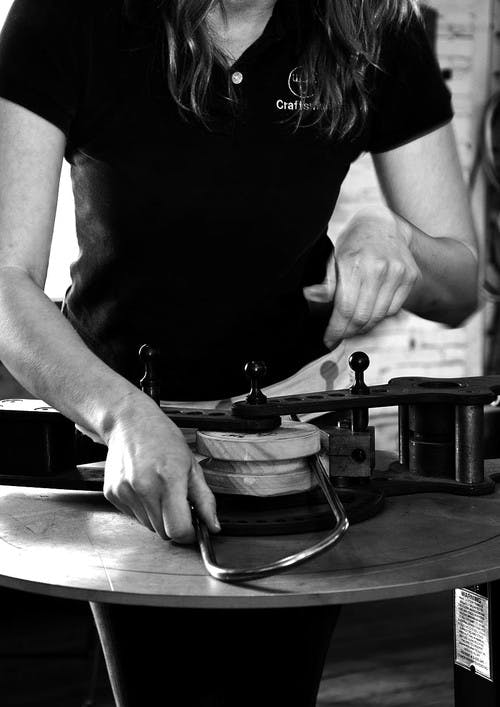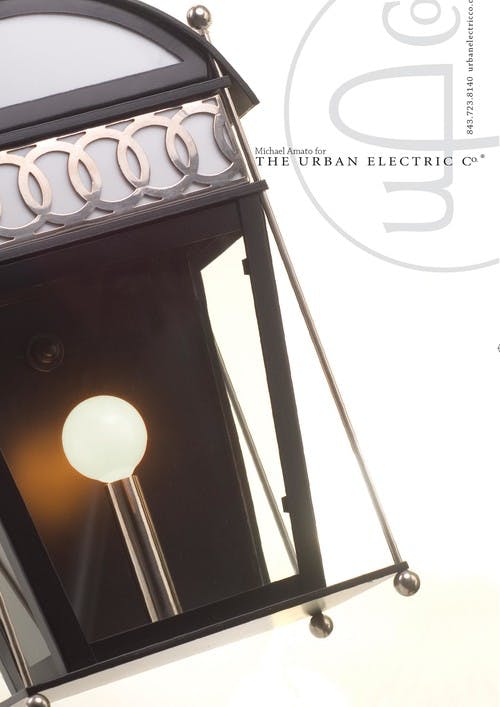 2009 // THE AD CAMPAIGN GETS UPDATED, AND THE COMPANY EXPERIMENTS WITH A YEAR-LONG POP UP SHOWROOM IN ATLANTA.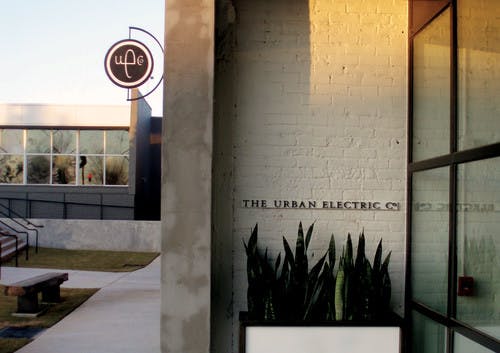 2009 // PRESIDENT AND MRS. OBAMA COMMISSION THE COMPANY TO PRODUCE A CUSTOM LANTERN FOR THE PRIVATE RESIDENCE AT THE WHITE HOUSE. MASTER CRAFTSMEN JEFF PEEK AND TONY PRETE EXECUTE THE PIECE, WHILE YOUNG JACK DAWSON HANDLES FINAL INSPECTION.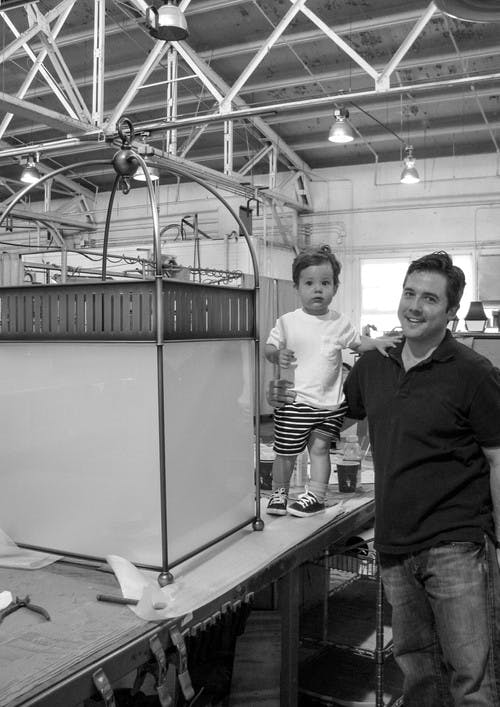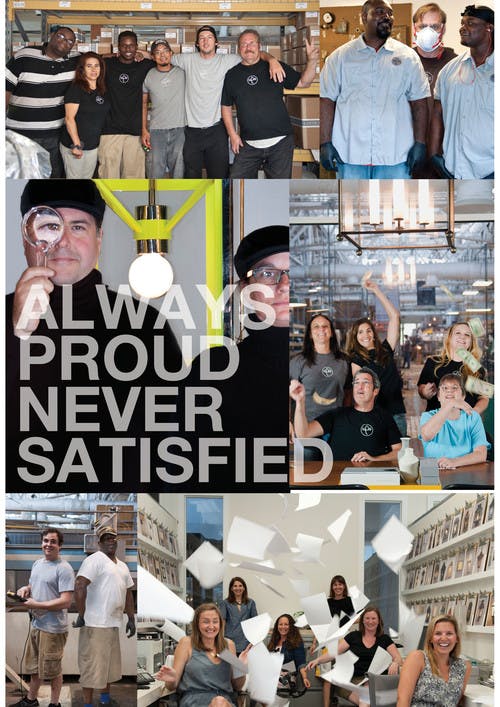 2011 // WITH A GROWING TEAM OF DESIGNERS, CRAFTSMEN, AND ENGINEERS, THE COMPANY CODIFIES ITS SPIRIT OF CONTINUOUS IMPROVEMENT WITH ITS NEW INTERNAL MOTTO.ALSO THE OFFICIAL PORTRAIT OF LONG-TIME CFO AND BUSINESS PARTNER SEAN SYKES IS UNVEILED.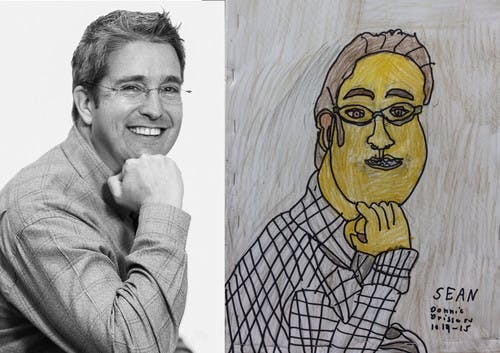 2012 // TO EXPAND THE TRAINING AND APPRENTICESHIP EFFORTS, "UECO UNIVERSITY" IS LAUNCHED INTERNALLY. APPROPRIATELY ENOUGH, IT IS INTRODUCED WITH CAPS, GOWNS AND A MARCHING BAND.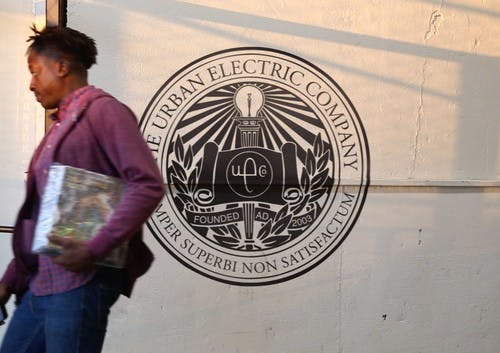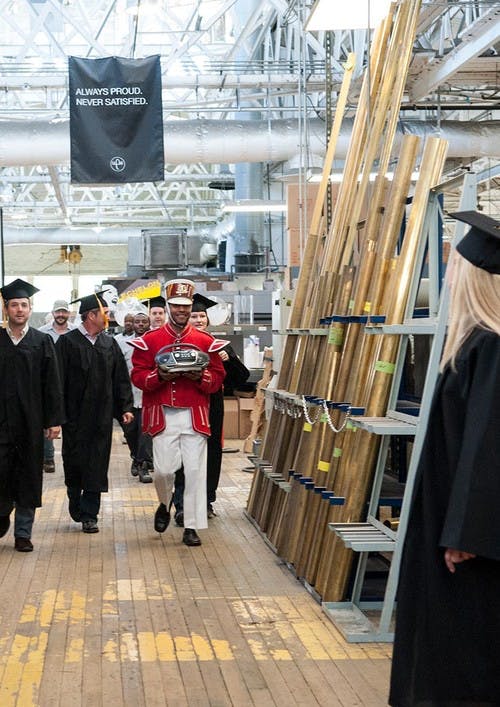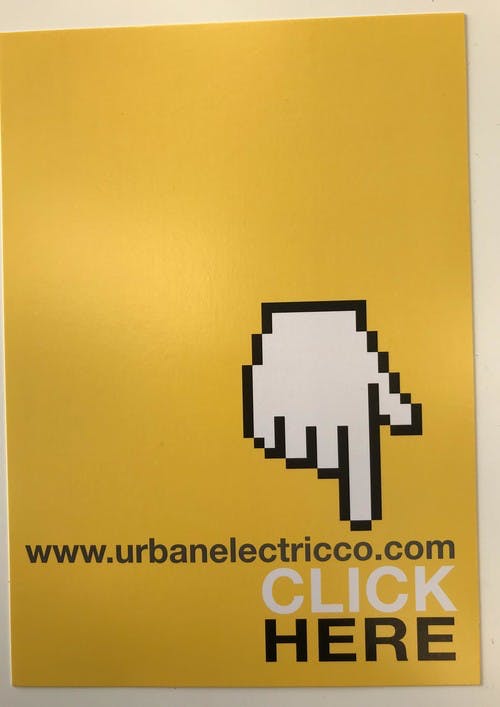 2013 // THE COMPANY UPDATES ITS WEBSITE TO INCLUDE INSTALLATION PHOTOGRAPHY AND BETTER CATEGORIZATION FEATURES.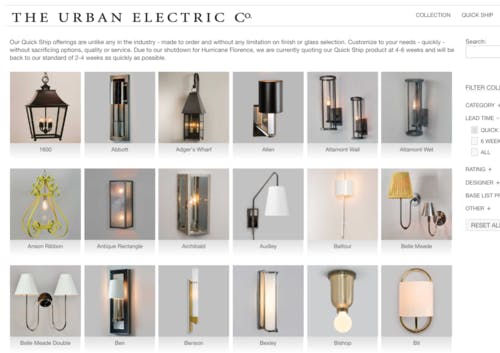 2013 // THE COMPANY COLLABORATES WITH DESIGNER AND LONG-TIME CLIENT STEVEN GAMBREL ON A SERIES OF PENDANTS AND SCONCES. THE COLLECTION IS INCREDIBLY WELL RECEIVED AND A SECOND COLLECTION IS ADDED SEVERAL YEARS LATER.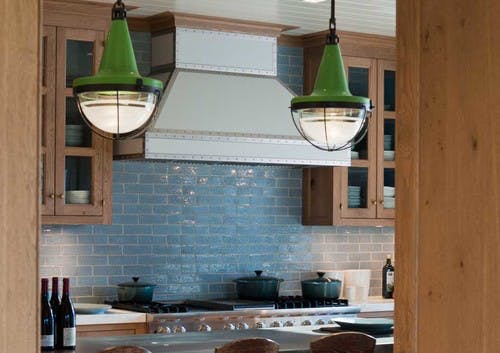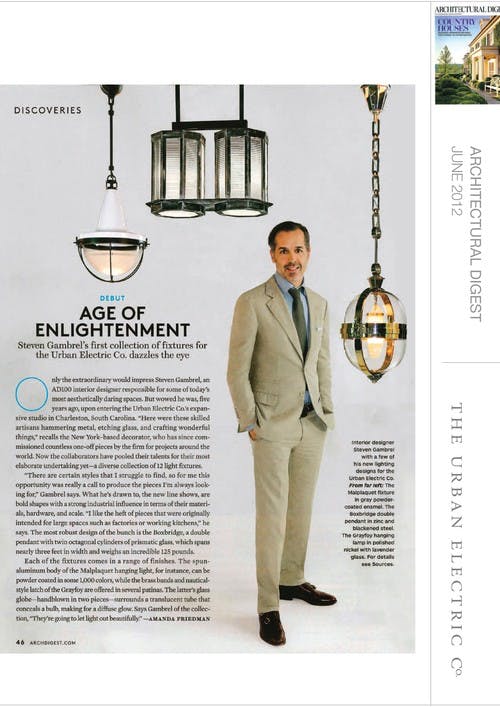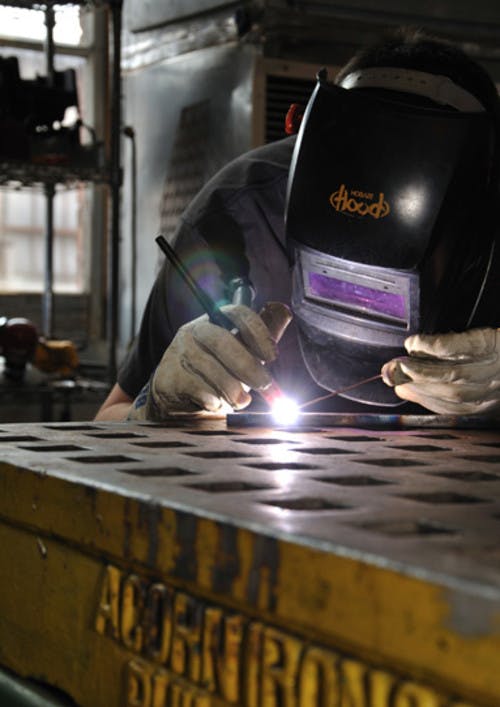 2013 // QUICK SHIP IS LAUNCHED, BECOMING ONE OF THE ONLY PROGRAMS OF ITS KIND TO OFFER A COMPLETELY MADE-TO-ORDER ASSORTMENT WITHIN A RAPID TIMEFRAME.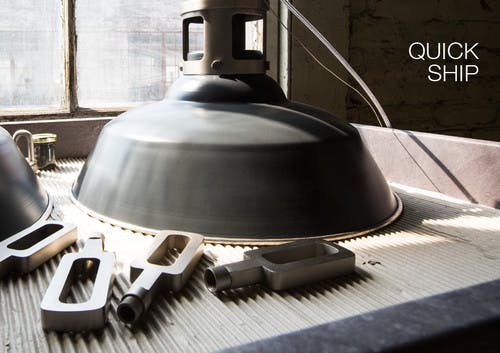 2013 // WE CELEBRATE OUR FIRST DECADE WITH A COLLECTION OF SPECIALLY DESIGNED LANTERNS FROM EACH OF OUR COLLABORATORS.MICHAEL CREATES THE COSY LANTERN AND INSISTS THAT IT BE FEATURED WITH NEON COLORS, A BOLD BUT INSPIRED MOVE.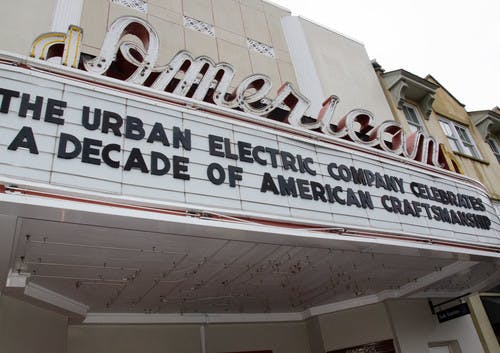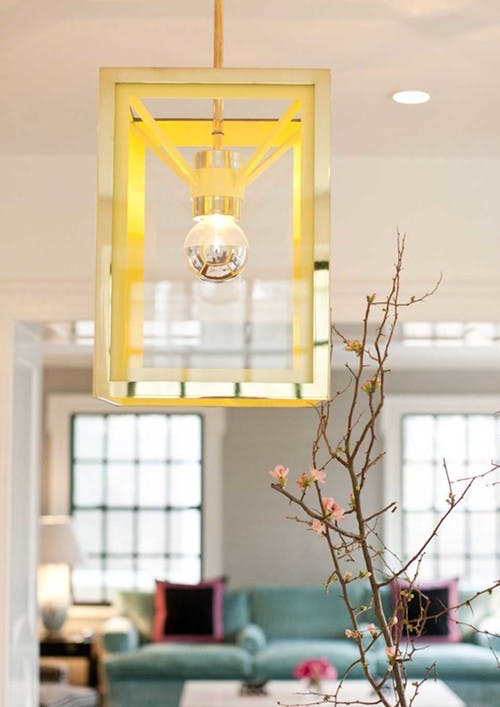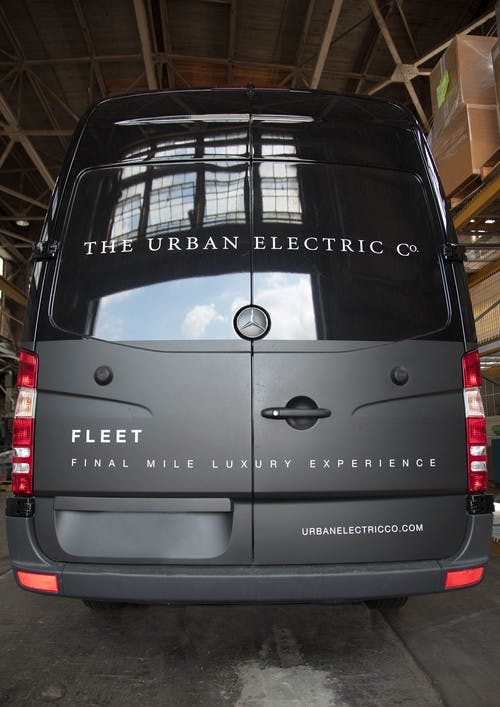 2014 // THE COMPANY EXPANDS ON ITS STORIED REPUTATION FOR CLIENT SERVICE WITH AN IN-HOUSE WHITE GLOVE PROGRAM CALLED FLEET. THE FIRST OFFICE IN LOS ANGELES PROVES TO BE INVALUABLE TO CLIENTS, AND OFFICES ARE ADDED IN NEW YORK, MIAMI AND CHICAGO.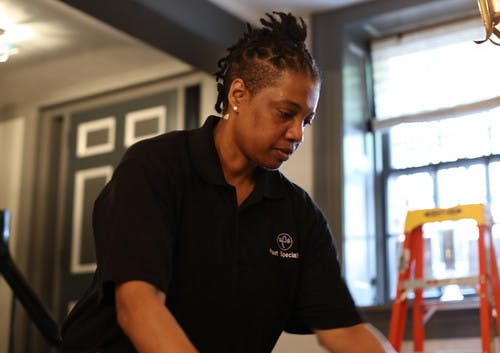 2015 // WITH CONTINUED GROWTH COMES A NEED FOR MORE SPACE. THE COMPANY SECURES AND RENOVATES THE GROUND FLOOR OF THEIR BUILDING TO GIVE IT 65,000 SQ. FT. FOR MANUFACTURING. A CAFE COMPLETE WITH FULL-TIME BARISTA IS ALSO ADDED DURING THIS RENOVATION.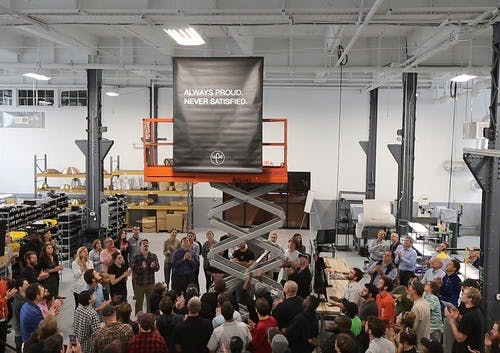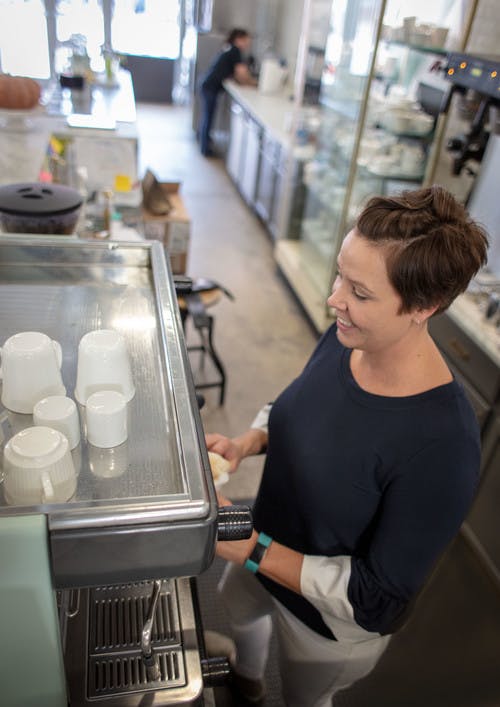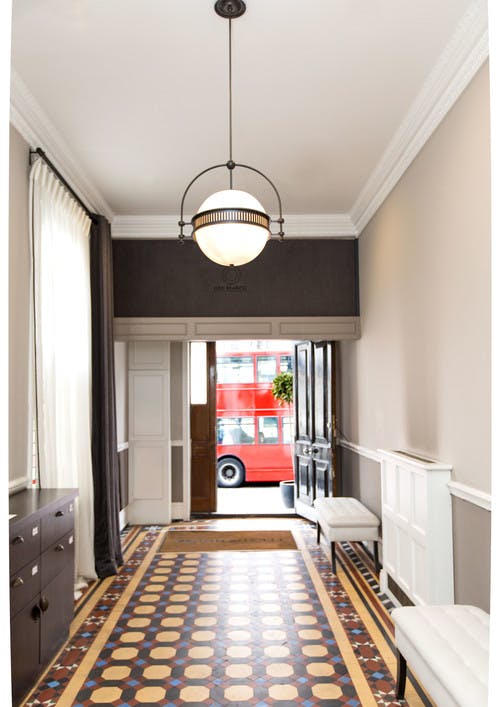 2015 // THE COMPANY EXPANDS ITS COLLABORATIONS WITH A SERIES OF COLLECTIONS FROM LONDON-BASED DESIGNERS, INCLUDING MARTIN BRUDNIZKI AND NICK JEANES OF MBDS.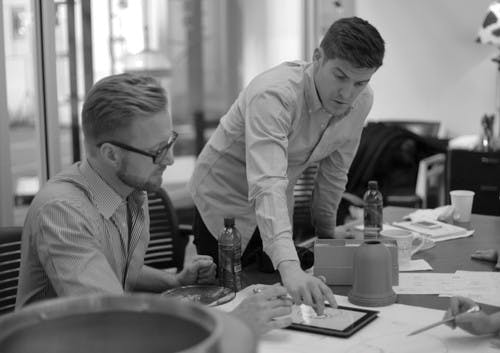 2016 // THE COMPANY INTRODUCES THE POP. WITH OVER 50,000 COMBINATIONS, IT IS PERHAPS THE MOST ADAPTABLE SCONCE OF ALL TIME. IT ALSO BECOMES ONE OF THE FIRST PATENTS THAT THE COMPANY SECURES.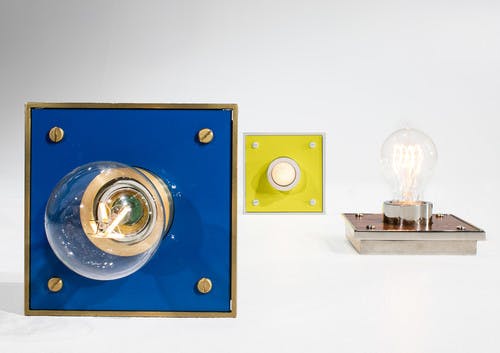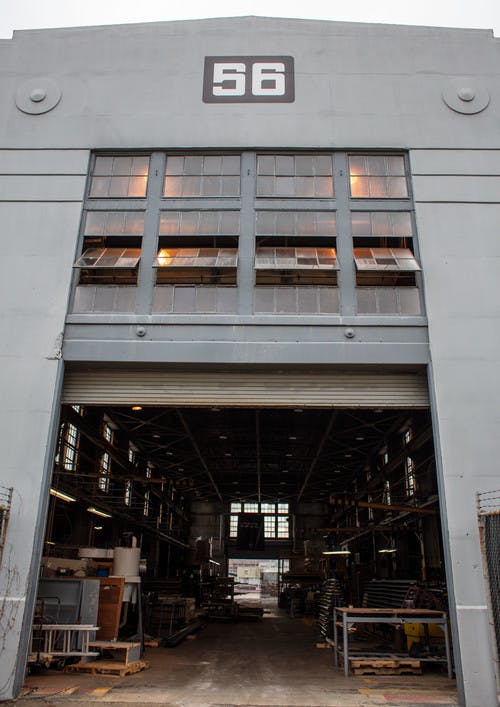 2016 // WITH THE TEAM NOW APPROACHING 150 PEOPLE, THE COMPANY INCREASES ITS FOOTPRINT BY ADDING AN ADJACENT HISTORIC BUILDING ON THE OLD NAVAL YARD TO HOUSE ITS MILLING AND FABRICATION OPERATIONS. THIS BRINGS THE COMPANY'S FACILITIES TO A TOTAL OF 120,000 SQ. FT.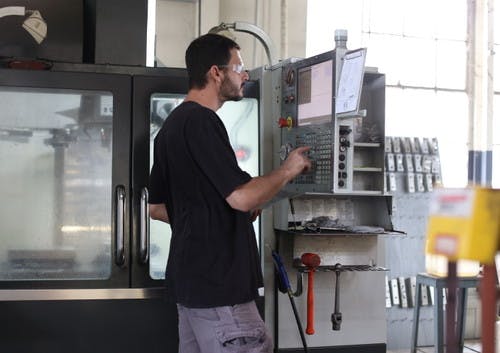 2017 // RON DURGEE, ONE OF THE FIRST MASTER CRAFTSMEN, RETIRES AFTER BEING PART OF THE WHOLE JOURNEY. HIS INFLUENCE HAS BEEN FELT BY MANY YOUNGER CRAFTSMEN WHO CELEBRATE HIS LAST DAY WITH AN HOMAGE TO HIS SIGNATURE LOOK.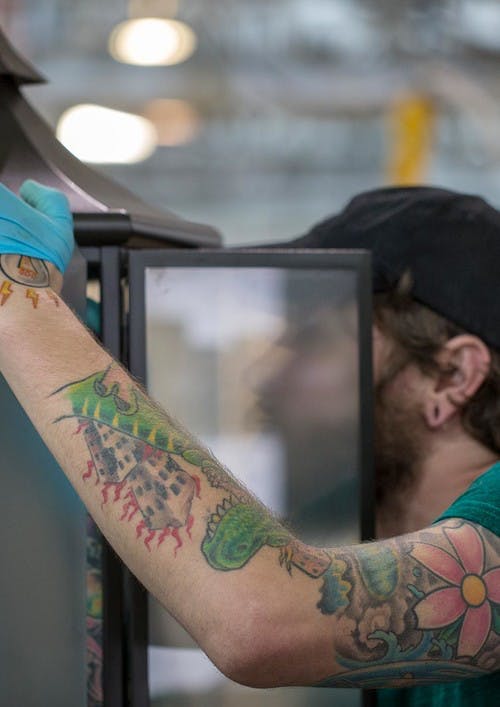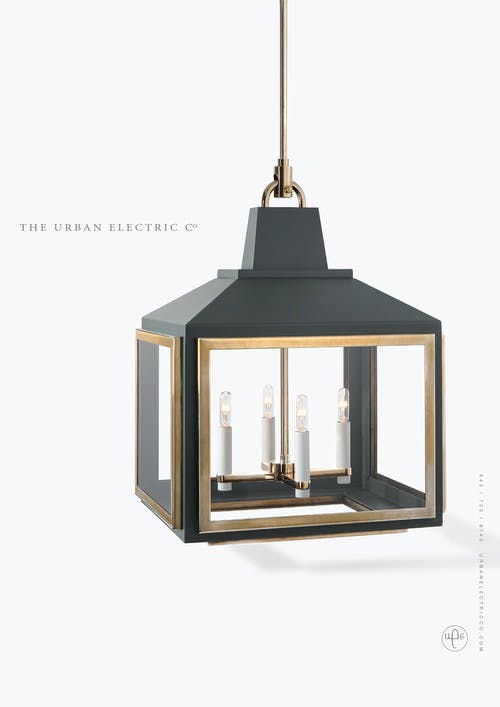 2017 // THE ADVERTISING CAMPAIGN IS UPDATED TO REFLECT THE EVOLUTION OF THE BRAND'S AESTHETIC.THE YVES FLUSH MOUNT IS INTRODUCED, QUICKLY BECOMING THE MOST SUCCESSFUL FIXTURE IN THE COMPANY'S HISTORY.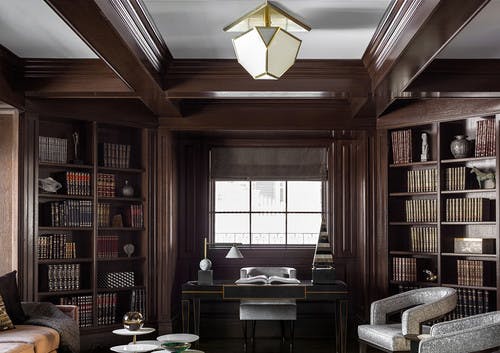 2018 // THE DAWSONS CELEBRATE THE OPENING OF THE LONDON CREATIVE STUDIO WITH MICHAEL.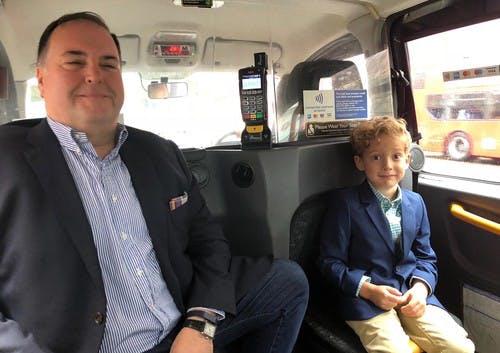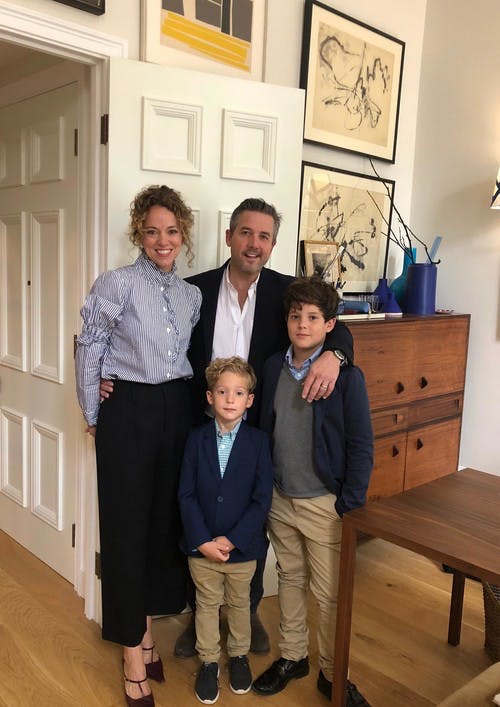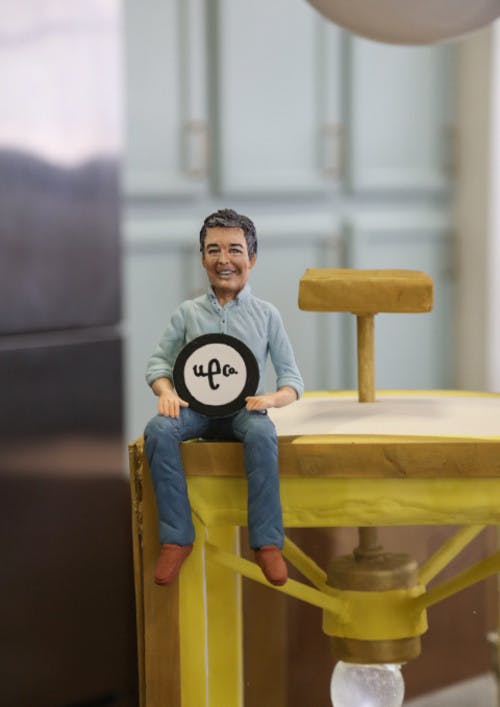 2018 // THE COMPANY MARKS FIFTEEN YEARS WITH A SUITABLY CREATIVE CAKE. NOW WITH A TEAM OF NEARLY 240 PEOPLE, UNFORTUNATELY NOT EVERYONE GETS A PIECE.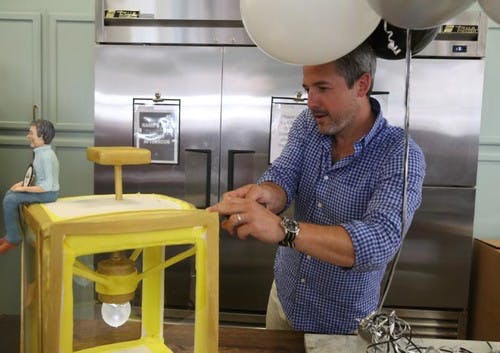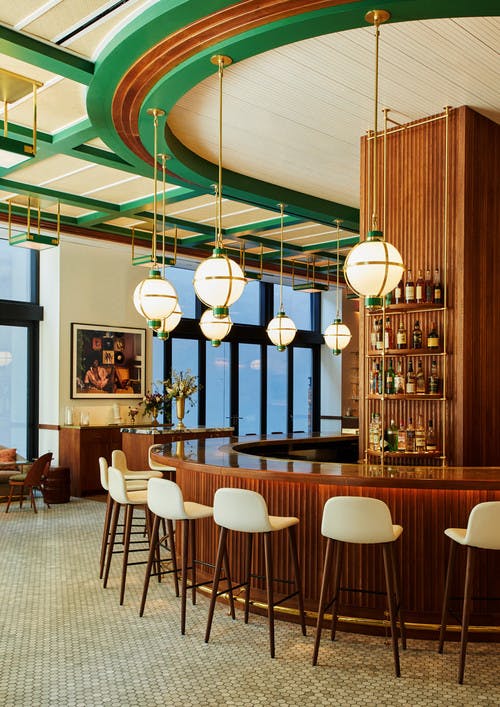 2018 // FOR YEARS, THE COMPANY HAS BEEN PART OF A NUMBER OF HIGH PROFILE COMMERCIAL PROJECTS, INCLUDING AUGUSTA NATIONAL, THE IVY COLLECTION OF CAFES ALONG WITH NUMEROUS SOHO HOUSE, FOUR SEASONS AND ST. REGIS HOTELS. THAT PACE CONTINUES WITH RECENT INSTALLATIONS LIKE ANNABEL'S, ELEVEN MADISON PARK AND LEGACY RECORDS.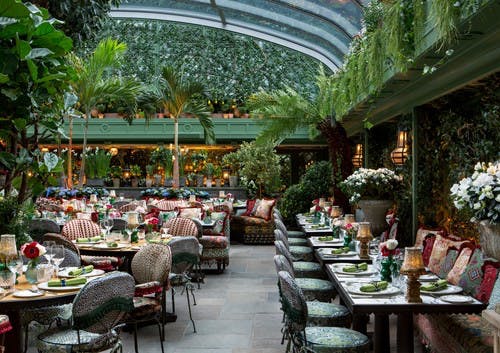 2018 // THE WEBSITE UNDERGOES A COMPLETE BOTTOM-UP REDESIGN, THAT INCLUDES ALL-NEW PRODUCT PHOTOGRAPHY, HUNDREDS OF ADDITIONAL INSTALLATION SHOTS, AND FRESH BACKGROUND FEATURES LIKE THIS TIMELINE.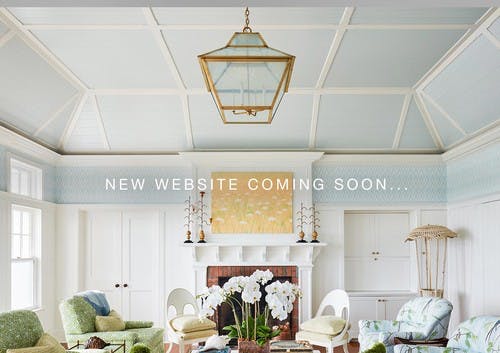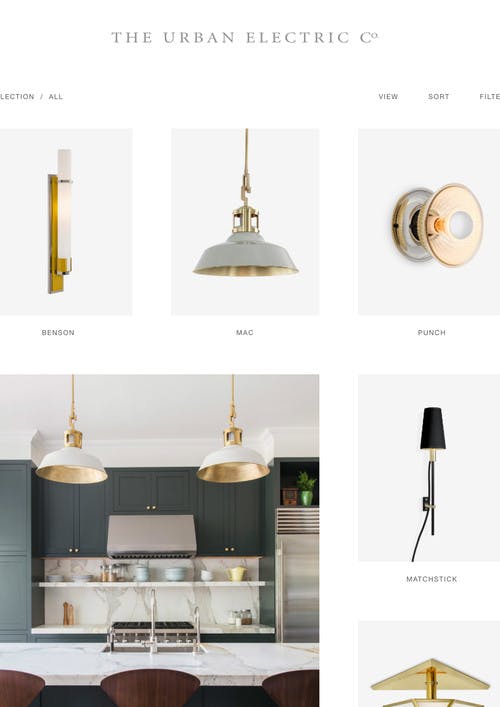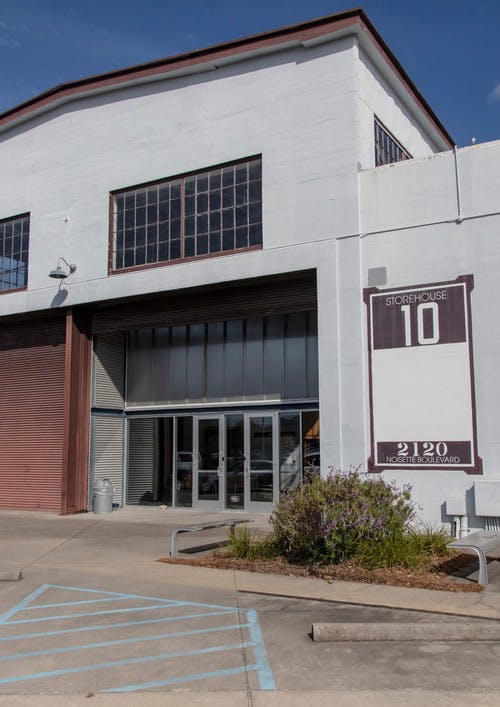 2019 // ANOTHER YEAR, ANOTHER OFFICE MOVE! FULFILLING A NEED FOR ADDITIONAL CAPACITY AND SETTING THE STAGE FOR FUTURE GROWTH, THE COMPANY EXPANDS YET AGAIN, THIS TIME DIRECTLY ACROSS THE STREET TO A 40,000 SQ. FT., LIGHT-FILLED SPACE. ONCE RENOVATED, THE NEW BUILDING WILL FUNCTION AS THE FRONT DOOR TO A REDESIGNED HEADQUARTERS, HOUSING A NEW SHOWROOM, PRODUCTION FLOOR AND OFFICES FOR ITS SALES AND MARKETING TEAMS.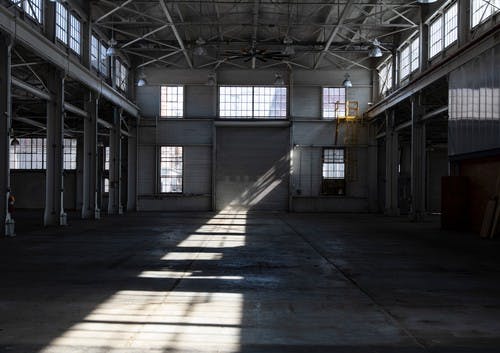 2019 // MAKING GOOD ON ITS MISSION TO REMOVE BARRIERS BETWEEN PEOPLE AND POSSIBILITIES, THE COMPANY MAKES ITS FIRST MAJOR CORPORATE GIFT BY PARTNERING WITH A LOCAL NON-PROFIT DEVELOPER, METANOIA, TO CONTRIBUTE $250K TOWARDS THE ADAPTIVE RE-USE OF ONE OF THE AREA'S STRONGEST ASSETS, THE HISTORIC CHICORA SCHOOL IN THE HEART OF NORTH CHARLESTON'S CHICORA-CHEROKEE NEIGHBORHOOD. LEARN MORE ABOUT THIS CATALYST FOR EQUITABLE COMMUNITY DEVELOPMENT HERE.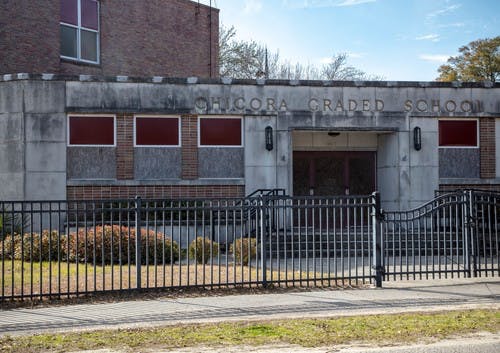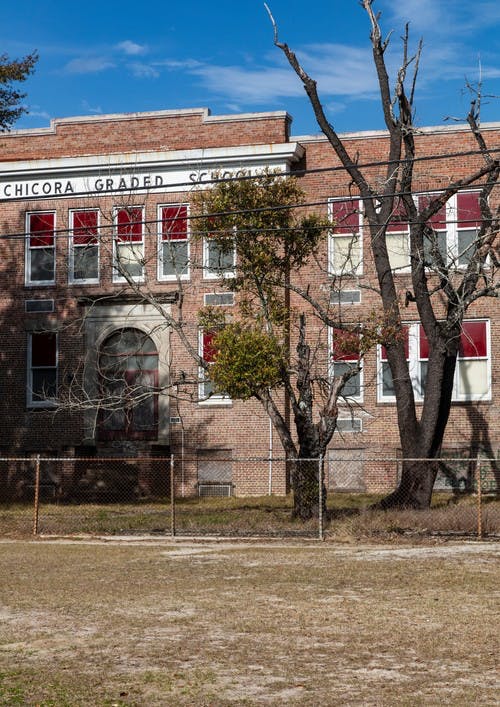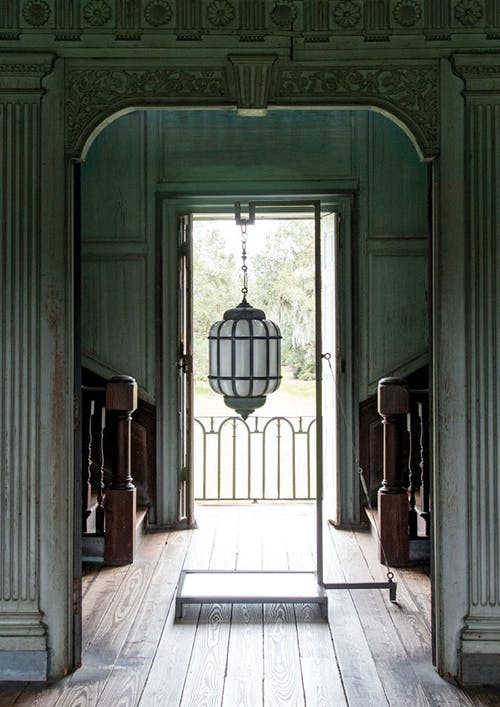 2019 // THE CURRENT, VOL. 1, A NEW ANNUAL PUBLICATION LAUNCHES AS AN ART BOOK-MEETS-MAGAZINE TELLING DEEPER STORIES ABOUT THE WORLD OF URBAN ELECTRIC FROM THE ARTISANS THAT BUILD THE BRAND'S LIGHTS TO THE DESIGNERS THAT FIND NEW AND INVENTIVE WAYS TO USE THEM IN PROJECTS AROUND THE WORLD.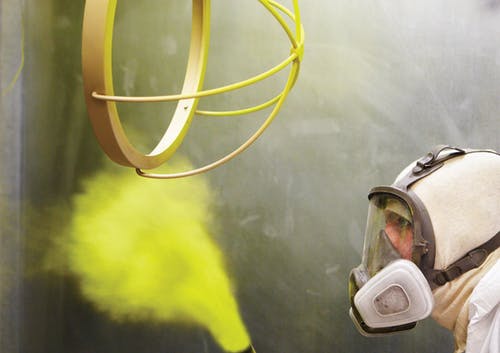 2020 // THE RENOVATION OF BUILDING 45, THE NEWEST ADDITION TO THE COMPANY'S MULTI-BUILDING CAMPUS IS FINALLY COMPLETE. AFTER TEN MONTHS OF TRANSFORMING THE HISTORIC SPACE, ONCE A FORMER NAVY DEPOT BUILT IN 1939, THE TEAM SETTLES INTO THE BEST-IN-CLASS FACILITY THAT BLURS THE LINES BETWEEN WORKSHOP AND SHOWROOM AND PUSHES THE BOUNDARIES OF WHAT A MODERN AMERICAN FACTORY CAN BE.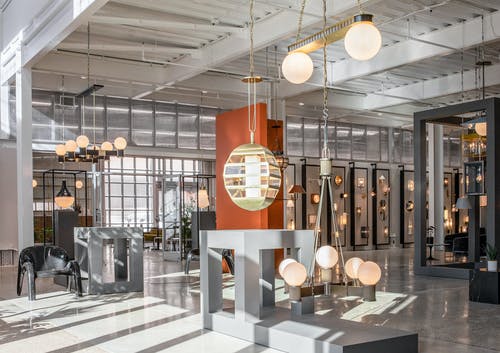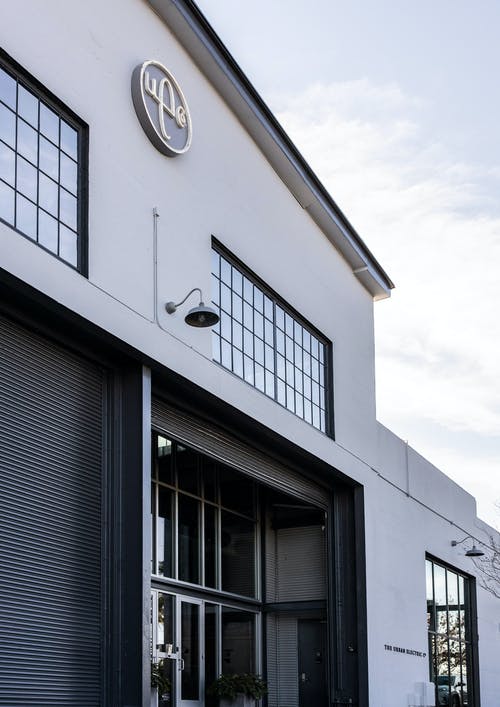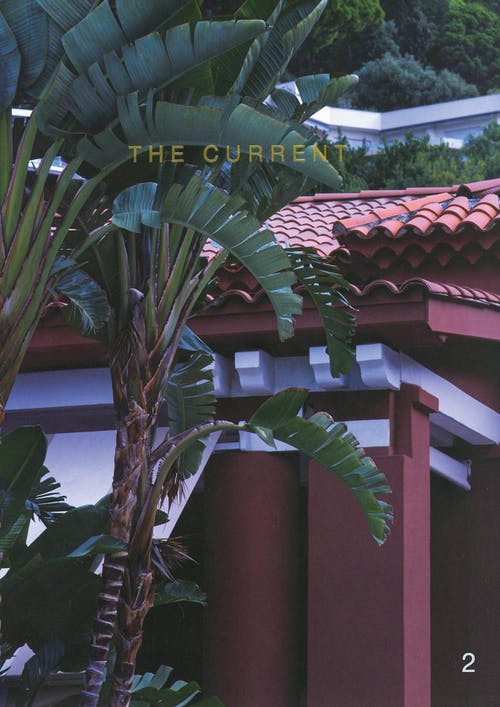 2020 // BROADENING ITS EDITORIAL AMBITIONS, THE BRAND LAUNCHES THE CURRENT, VOL. 2, A 250-PLUS PAGE SURVEY OF DESIGN INSPIRATION THAT EXAMINES A SENSE OF PLACE THROUGH DISPATCHES AROUND THE GLOBE. FAR-FLUNG STORIES INCLUDE A DEEP DIVE INSIDE HEMINGWAY'S RESTORED MOUNTAIN RETREAT IN SUN VALLEY, AN EXPLORATION OF LEGENDARY LOS ANGELES-BASED DESIGNER MADELINE STUART'S COASTAL HIDEAWAY IN SANTA BARBARA, A TREK THROUGH THE ENGLISH COUNTRYSIDE WITH NICK ASHLEY-COOPER, THE 12TH EARL OF SHAFTESBURY, AND MORE.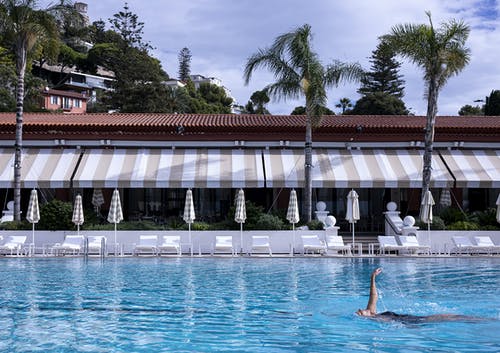 2020 // DESPITE THE CHALLENGES PRESENTED BY THE PANDEMIC, OUR TEAM IS ABLE TO 'KEEP THE LIGHTS ON' FOR OUR CLIENTS AND FINDS NEW WAYS OF WORKING AND CONNECTING FROM ZOOM PRODUCT PRESENTATIONS TO VIRTUAL INSTALL ASSISTANCE ALL WHILE CONTINUING TO DELIVER A STEADY STREAM OF NEW FIXTURES TO KEEP PROJECTS GOING.
2021 // AFTER SPANNING THE GLOBE IN SEARCH OF FAR-FLUNG INSPIRATION FOR VOL. 2 OF THE CURRENT, FOR VOL. 3 WE SET OUR SIGHTS A LITTLE CLOSER TO HOME, TAKING THE OPPORTUNITY TO HIGHLIGHT THE CREATIVE COMMUNITY OF DESIGNERS AND INNOVATORS HERE IN CHARLESTON.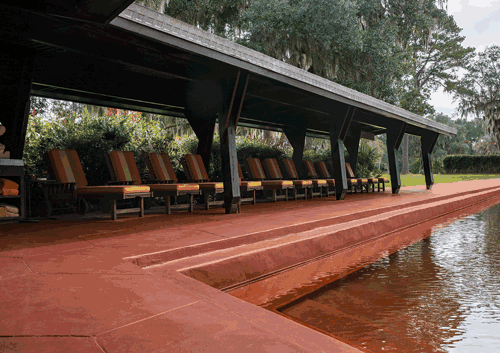 2021 // ONE OF OUR LONGEST STANDING COLLABORATORS, CREATIVE IMPRESARIO, KEN FULK, BECOMES THE LATEST HIGH PROFILE DESIGNER TO PARTNER WITH US TO INTRODUCE A COLLECTION. LIKENING LIGHTING'S ABILITY TO COMPLETE A ROOM TO THE WAY HEADWEAR CAN CAP OFF AN OUTFIT, KEN'S FANCIFUL FIXTURES ARE INSPIRED BY MILLINERY TRADITIONS.
2021 // CREATIVE DIRECTOR MICHAEL AMATO AND COLOR EXPERT EVE ASHCRAFT TEAM UP TO DEVELOP OUR OWN PALETTE OF SIGNATURE COLORS, ADDING TO OUR DISTINCTIVE FINISHES A UNIQUE OFFERING OF EXCLUSIVE HUES FROM BOOKISH RED TO ICON BLUE.
2022 // THE WEBSITE IS ONCE AGAIN REIMAGINED, THIS TIME INTEGRATING ALL OF THE TOOLS OF MODERN E-COMMERCE AND ONLINE ORDER MANAGEMENT. NOW CLIENTS CAN FULLY CUSTOMIZE AND SPECIFY FIXTURES WHEN THEY WANT AND HOW THEY WANT, AROUND THE CLOCK, 24/7.