FULK LORE
WITH OFFICES IN NEW YORK AND SAN FRANCISCO AND HIGH-PROFILE PROJECTS EVERYWHERE IN-BETWEEN, LONGTIME CLIENT AND COLLABORATOR, KEN FULK, IS AS KNOWN FOR HIS FASHION SENSE AND STORYTELLING ABILITY AS HIS OVER-THE-TOP APPROACH TO DESIGN. OVER THE YEARS, WE'VE CONSPIRED ON SOME OF HIS MOST DRAMATIC INSTALLATIONS FROM LEGACY RECORDS TO FELIX COFFEE ROASTERS. OUR NEW COLLECTION IS THE CULMINATION OF THIS ABIDING PARTNERSHIP, COMBINING OUR ARTISANAL APPROACH TO CRAFTSMANSHIP WITH KEN'S WELL-KNOWN PENCHANT FOR PAGEANTRY.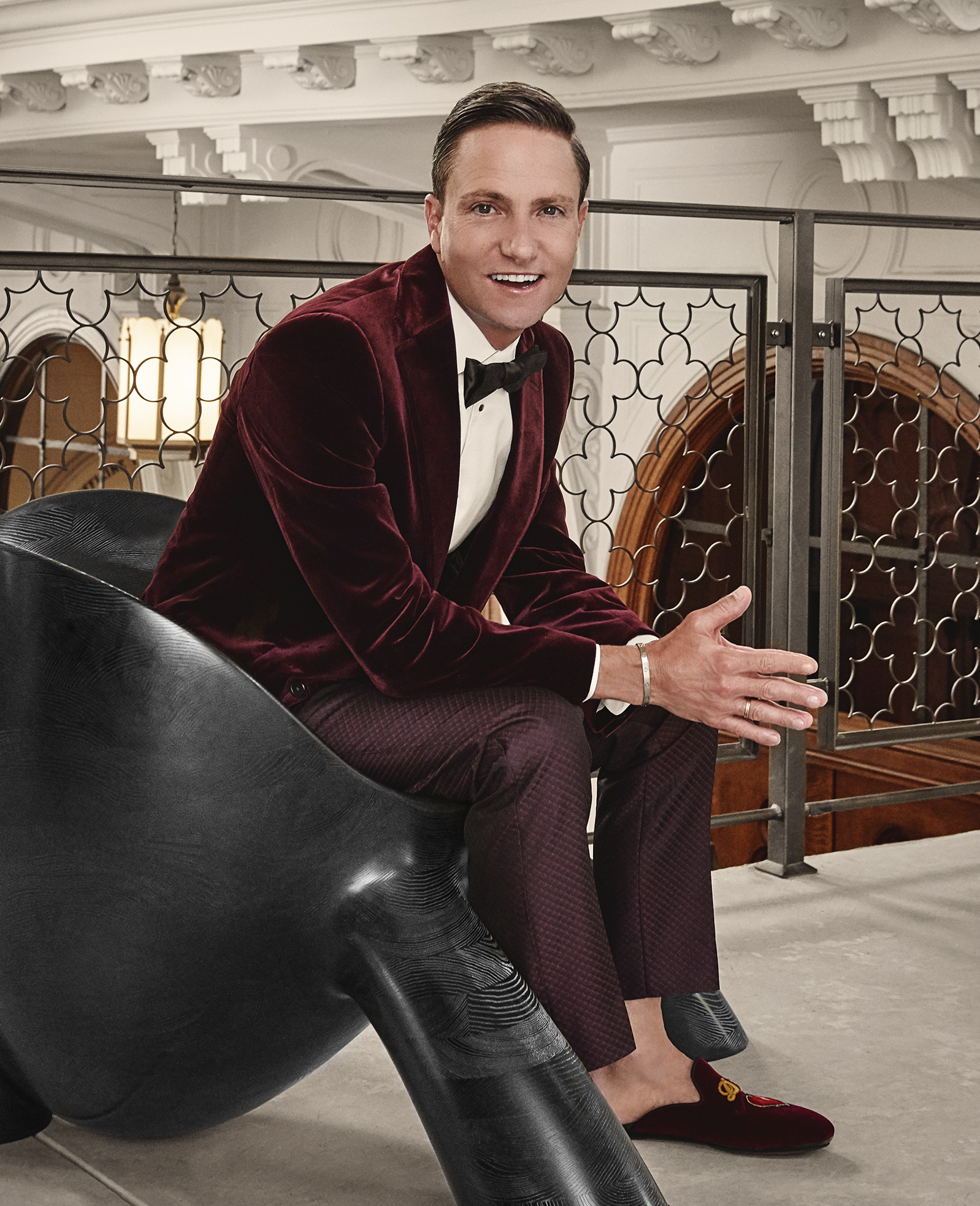 the

SHAKO
Elegantly suspended from a crown-like canopy, the tapered Shako pendant has a crisp pleated drum shade trimmed with brass bands. An opaque white glass diffuser is finished with a charming rosette finial. VIEW DETAILS
the

CROWN
The Crown flushmount works equally well in contemporary and classic spaces. Its crenulated cornice and rosette finial are reminiscent of a glorious crown and will become the jewel of any room. VIEW DETAILS
the

NEMES
Named for the signature Egyptian headdress, this versatile metal pendant adds a polished touch suspended from a crown-like canopy. This petite tapered pendant works well in a trio. VIEW DETAILS
the

TOPPER
The Topper picture light illuminates artwork, collections, and library shelves. With its graceful S-shaped gooseneck and riveted backplate, it's an instant classic in any space. VIEW DETAILS
the

Inspiration

Rooted in Gilded Age references, each fixture in the collection-from pendants to picture lights-is inspired by the classic forms and ornate, heraldic details of millinery traditions. According to Ken, lighting is the jewelry of a room, the finishing touch that literally caps off a space and makes it sparkle and shine.