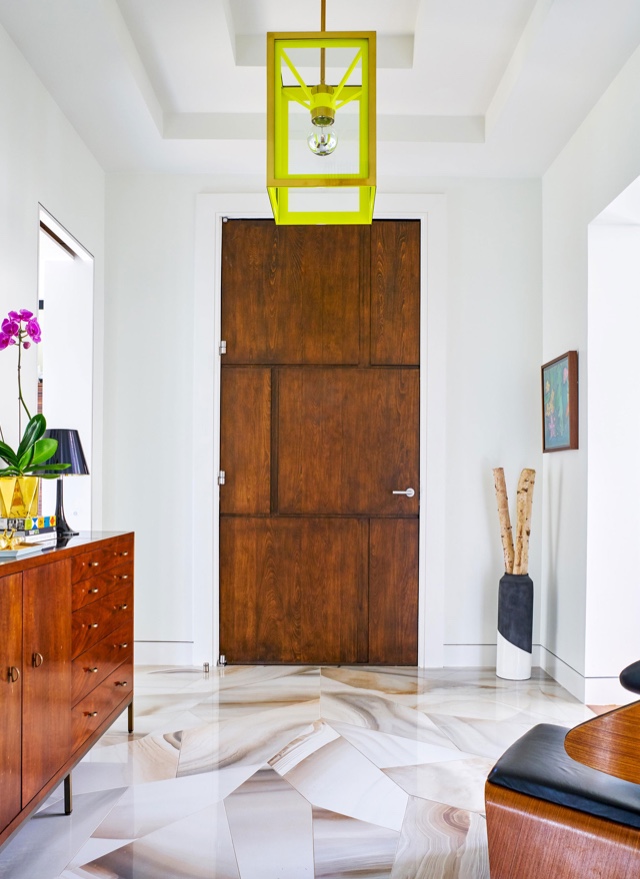 Color is a foundational design element at The Urban Electric Co. and the easiest way to customize our collection of fixtures. From the palest pink of Farrow & Ball's Calamine to the acid yellow powder coat made famous through our classic-meets-contemporary Cosy pendant, we embrace all shades and hues and we strive to continuously offer the broadest palette imaginable. In fact, no one in the industry offers the breadth and depth of custom color options that we do—in our color matching capabilities, we are literally unmatched. You tell us the brand and hue and we'll exact match it through our innovative paint and powder coat process. Beyond that, we can also bring color to life in our collection through COM shades, colored glass, even custom colored cords. The options are truly limitless!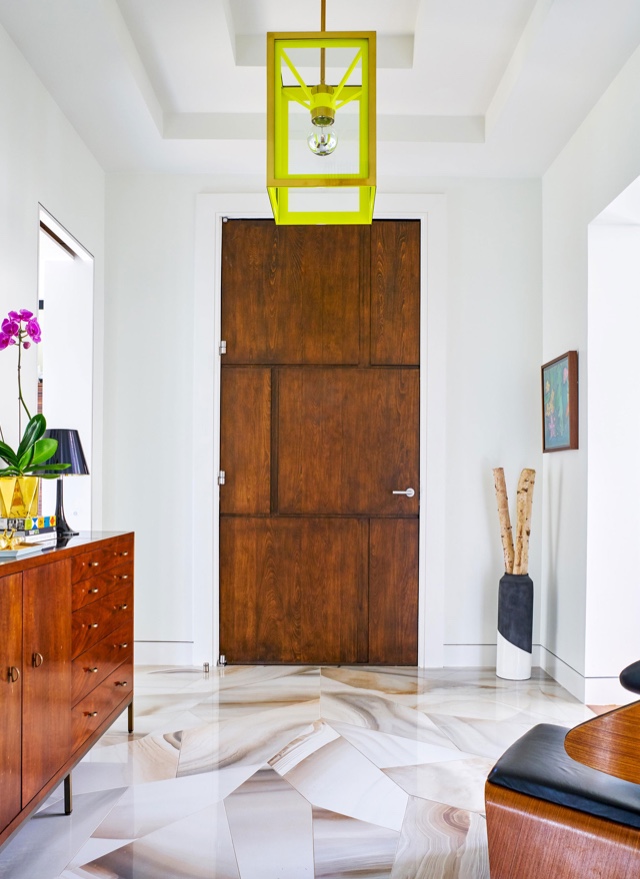 PAINT
Our very first painted fixture was the Chisholm Hall lantern rendered in Benjamin Moore's Wythe Blue — now one of our signature colors. At the time it was quite avant-garde to paint a copper lantern, but our clients responded, and it opened the door to additional levels of creativity and customization. Today, we can offer any color from any manufacturer—we've done it all. Your sales coordinator is happy to guide you through our process.
POWDER COAT
We offer access to the complete RAL collection of more than a thousand colors in addition to metallic and neon powder coats. The RAL collection is especially known for its deeply saturated high-gloss, enamel-like finish. In addition, when a fixture in the collection is better suited to powder coat due to construction, we can match any manufacturer's paint color to a semi-gloss powder. Contact your sales coordinator to learn more about our extensive powder coat options.
DETAILS & MATERIALS
Add color, pattern and texture with a COM or painted shade. Add interest with smoky lavender or cobalt glass. Or add a subtle hint of red with a custom cord. We understand that the design nuances often reside in these details, which is why we will customize any aspect of any fixture in our collection to make it exclusively yours and one of a kind.
To learn more about our color options,
explore the galleries below
or
contact us
to get started.
PAINT
POWDER COAT
DETAILS & MATERIALS